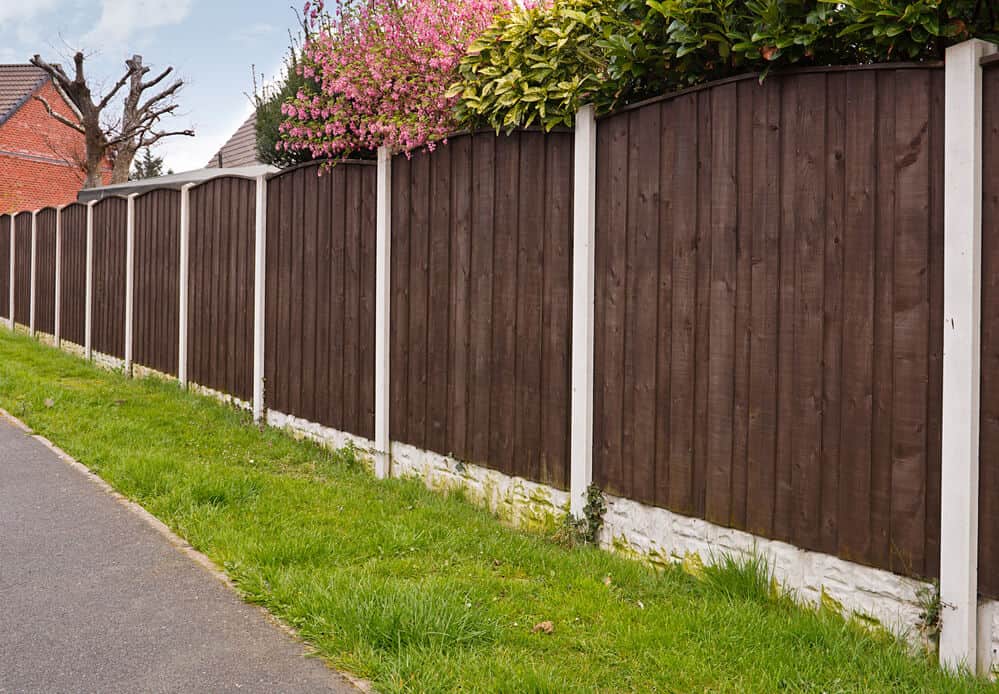 A privacy fence is designed to provide privacy for residential or commercial property in Los Angeles and beyond. Your backyard should not be open for all prying eyes. Open to see and your company's operations or property don't have to be as well.
A privacy fence is traditionally made of wooden planks. However, there are numerous other options currently including chain link, vinyl, and many others. Installing a privacy fence on your residential or commercial property has countless positives and the top 5 are discussed here.
Adding Privacy To Your Backyard
Privacy is definitely one of the most obvious benefits of installing a privacy fence on your property. With the added privacy the fence brings, you can easily enjoy the outdoors without worrying. Whether someone passing by or even a neighbor is peeking in on you.
A privacy fence is particularly helpful for those with backyard swimming pools. This is important for those that wish to lounge by the pool on a quiet afternoon. It can also be a great option for parents with small children that may wish to play outdoors.
If you have privacy on your property, your privacy will be protected and you can remain unobserved.
How Much Does It Cost to Add a Privacy Fence?
The cost of adding a privacy fence varies depending on a few factors. The first factor is how long and how tall your fence is going to be. The other major factor to account for is the material you are wanting to use. The last factor to calculate when determining how much a privacy fence will cost is design. Horizontal fencing is more expensive than vertical because you are not utilizing all the wood. Therefore, you'll need to pay more for a more modern-looking fence.
The most affordable material for a privacy fence in Los Angeles is going to be wood. While wood prices have gone up, it is still the most affordable privacy fence option. In a close second is vinyl. This is a popular material because it lasts long and is low maintenance.
So, how much does it cost? Privacy fencing can run anywhere from $50 per linear foot to $100+ per linear foot. This estimated cost includes labor and materials. Allowing this amount in your budget will give you the privacy and security you are looking for in your yard.
Security is an Important Reason To Add A Privacy Fence
Security is another key advantage of having a privacy fence. Neighbors and thieves cannot look in your yard to determine what's stored there. It also serves as a deterrent for criminals looking to break into your property.
A privacy fence can also help keep stray animals out of your yard. Rabbits, coyotes, deer, and the roaming neighborhood cats or dogs might look cute. However, can easily destroy your property and landscaping while also posing a risk to members of your household.
Business owners can also benefit from the security that a privacy fence provides. It is an excellent tool for keeping both supplies and equipment secure. Also, it can go a long way towards reducing the amount of commercial liability you have. If they find your property inviting for their exploration, they will most likely come back time after time.
Privacy Fences Add Value To Your Property
Have you built a privacy fence out of low-maintenance, high-quality materials? Then it can increase the curb appeal and make it more marketable to potential buyers in the future. The reason for this is that the fence can enhance your home's overall look. Thus making prospective buyers confident that they are purchasing a secure property.
You have a wide range of materials to choose from. You might opt for a wood option, but it may not hold up as well as vinyl. The vast majority of privacy fences built from vinyl can easily last for decades while still looking much the same way as they did the first day they were installed. Ultimately, it will be up to you to decide which option suits you best.
Safety is an Important Factor in a Privacy Fence
A privacy fence is the safest fencing option for both pets and children. If your property is fenced in, you can be more confident allowing children and/or pets to play outside with less supervision than would be required in an open area. A fenced-in yard ensures that they are contained and will keep them safe from any potential dangers in the neighborhood lurking beyond the fence.
A privacy fence lets children and pets play around all they want without the need to get out and run into the street. You will no longer have to go with them whenever they want to go outside. It is also designed to obstruct the view, which means that you don't need to worry about having some unsavory character watching your family, especially your children.
Define Property Lines by Adding a Fence
Installing a privacy fence on your property can be an effective way to define property lines and clarifying which land belongs to you and which one belongs to your neighbors. This can be highly beneficial when it comes to resolving disputes involving property lines since the fence can be used for permanently settling where each other's land ends once it is installed.
The fence can also help you get a better idea of the size of the property once you see it all contained and this can help inform the landscaping decision you make. It can also help prospective buyers get an idea of the property they are looking to invest in since they won't be looking at a landscape that doesn't have any boundaries.
Need a Privacy Fence in Los Angeles?
Overall, there are plenty of reasons why you should consider installing a privacy fence on your Los Angeles property such as the 5 provided here. If you have questions about fences for your backyard or front yard, don't hesitate to contact the Los Angeles Fence Builders today. We'll gladly explain to you the pros, cons, and all that you need to know to pick the right privacy fence.