A modern fence doesn't just make your house secure; it also makes your house look stylish. They add value to your home, meaning you can set a higher asking price if you want to sell your house someday.
Modern Fence Ideas In Los Angeles
Selecting a fence doesn't need to be a head-scratcher. It should be an easy decision to make. But many people have dilemmas whether to go for latticed or geometric designs, horizontally slatted or wrought iron fences. You need to keep a few factors in mind while selecting a modern fence idea, such as available space, fencing material, whether the design complements your home's style, and most importantly, budget. Well, here are a few ideas that not only fit the budget of many but also enhance the home's look.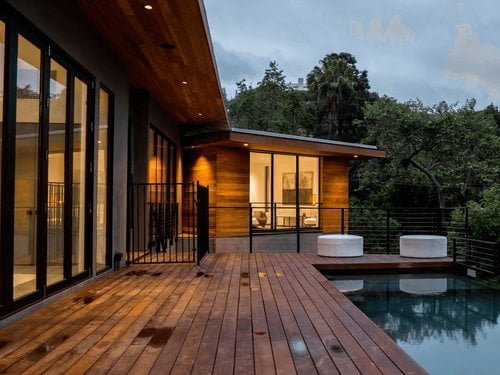 Wrought Iron fence
If you want to concentrate on durability and durability only, consider installing a wrought iron fence. There's nothing more durable than an iron fence protecting your house from intruders. It allows ventilation and can last for decades without requiring maintenance. The only thing you need to do is repaint it every year. You can choose from its limited designs, but they still look good on any property. But if you don't have the money to install an iron fence, you can go for aluminum also. It's a cost-effective alternative but offers the same benefits as an iron fence.
Gabion Wall Style Fencing
A gabion wall is a combination of wood panels or posts and a retaining wire wall. Many people like to collect local rocks and cobblestones, but they can't bring them home because of a shortage of space. Installing a gabion wall can take care of that problem once and for all. It comes with a dedicated space where you can keep these rocks that complement your home's landscape. Moreover, the combination of wood panels and wire wall make the fence look fantastic.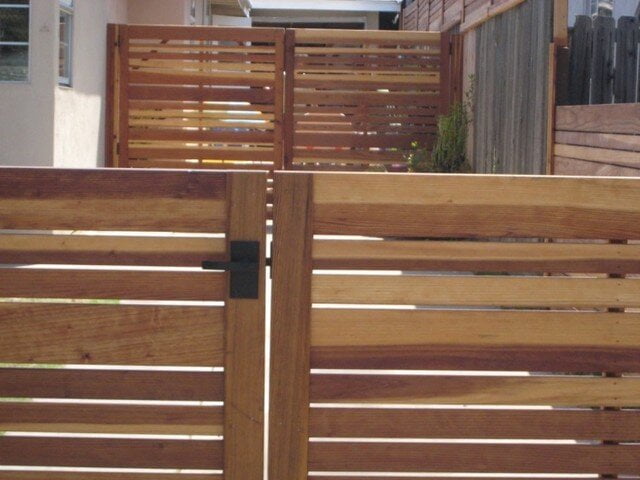 Climbers Wall Fence
Do you have decorative plants and trees around your house? Protect from wandering animals by installing a climbers wall fence. This modern fence idea can make any house look superb. It is suitable both for your plants' growing and off-season. This type of fence comes with well-positioned latticework. It supports climbing vegetables and flowering plants. Make sure you talk to the professional while choosing the fencing material. Climbing plants may get heavy over time. You should use a material that can support the weight of the plants.
Black Horizontal Fencing
Want to install one of the latest fence designs that not only preserve your privacy but also don't stifle your yard? A black horizontal cedar slat can stand out from other fencing ideas. It makes a bold statement. Most importantly, a black horizontal slat fence looks beautiful next to your lush green lawn. It is a suitable design for homes that have modern architectural styles.
Bamboo Fencing
If you want to make your fence a part of your home's aesthetic, go for a bamboo fence. It has a natural look that other fencing materials can't provide. The expert will stack the bamboos in a line and frame it with sustained wood. He will then form the base of the fence with concrete base anchors. One of the reasons people choose a bamboo fence is that it is lightweight and affordable, and it lets in light keeps dark shadows away. The straw and rich green colors blend well with any type of background, especially if there are tropical plants in your front and backyard.s
Modern Geometric Concrete Fencing
A solid geometric concrete fence is for those who want no-nonsense designs. You will mostly find this type of fence installed in the backyard. A high concrete fence is ideal if you want a combination of beauty and safety. The gray and smooth texture of concrete, together with geometric lines and shapes, can make your fence look fantastic and add value to your house.
Repurposed Pallet Fences
Fond of minimalistic designs? Consider installing a repurposed pallet fence. It not only fits into the recycle and reuse category but also makes installation easier. There are two options when you use a pallet fence: first, you can use whole pallet pieces as brackets to your fence posts. It makes your yard look interesting with linked squares. Secondly, you can strip the pallets from their wood slats and install them as individual boards. Both designs look unique and don't cost a fortune.
Modern Horizontal Stained Planks
Most fences have vertical designs. But you can shake things up a bit by installing a modern horizontal wood fence. The key to installing a beautiful horizontal stained plank fence is choosing the width between the planks. Modern fence designs contain horizontal planks placed with varying spaces. They make the fence look pleasant, and you also have a design that doesn't look like the common fence ideas around.
Wood and Corrugated Metal Fencing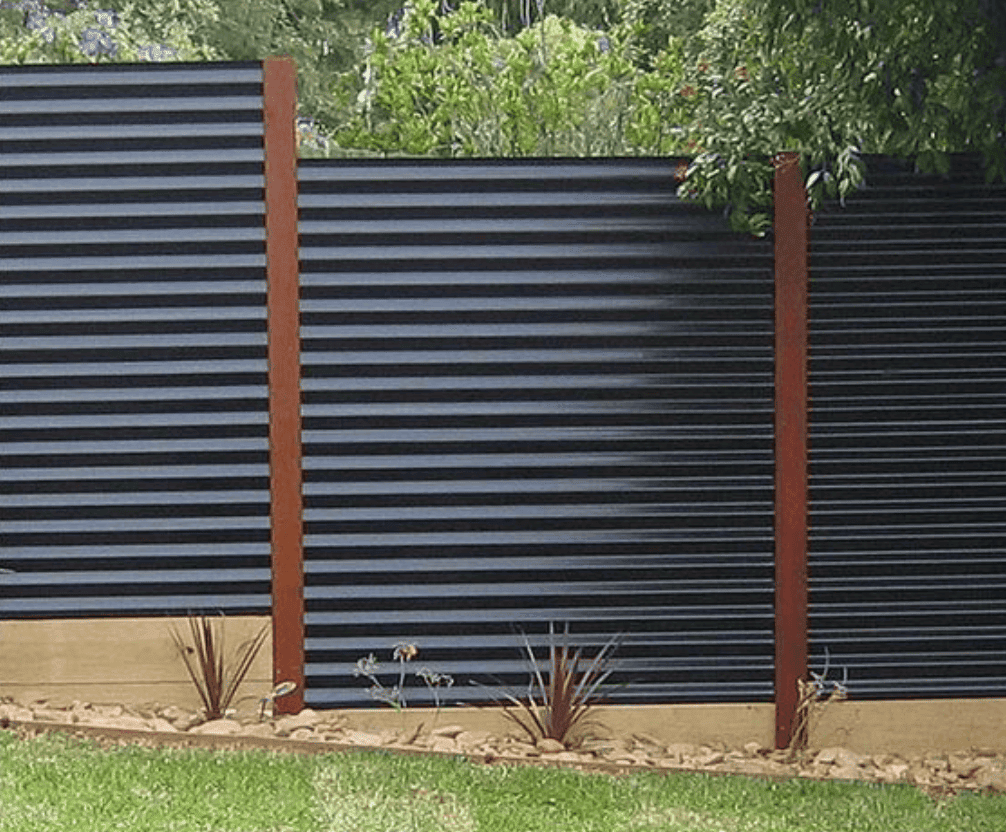 Although corrugated metal may not be everyone's first choice, but it creates a beautiful look when combined with wood. It has so many designs that you will be spoilt for choice. Moreover, corrugate metal lasts long. You need to cover it with a protective coating that also makes the fence look luxurious. The rich wood panels and dark color complement the metal.
Vinyl Fence = Modern Fence
A vinyl fence is for those who don't want to spend a lot, but want a top-notch fence. Vinyl has tons of benefits: it is lightweight, durable, affordable, comes with various color options, and has easy installation techniques. Like iron, this type of fence also doesn't require a lot of maintenance. A professional will set up the posts and install the fence within one day. With various designs available, you can choose a style that suits your home.
If you are looking for a professional fencing company, don't hesitate to call us. We have experience in working with various fencing materials, and we recommend the above styles for the modern homeowner. You can choose one depending on your budget, style, and home's location. If you can't decide, allow one of our experts to visit your property and suggest a fence that meets your requirements.