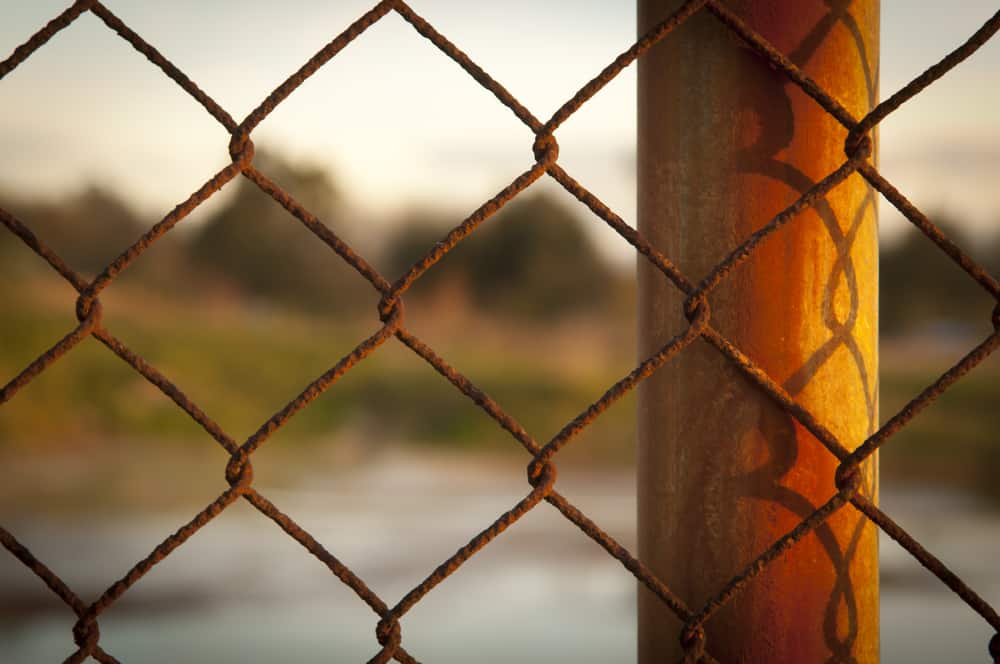 Humidity and other environmental factors could easily contribute to fence rusting in the Los Angeles region. In fact, most local homeowners have to handle the cost of fence and driveway gate maintenance and repair on a regular basis. We hope this article will protect your fence against rust and determination.
Ways to Protect Your Fence Against Rust
The typical cost of fence repair falls in the $282 to $818 range (depending on the material and the size of the fence), with metal fencing being on the more expensive end. Obviously, focusing on damage prevention is a much more cost-efficient practice than having to handle repairs later on.
Is it possible to keep a metal fence from rusting? The short answer is yes. Here are some of the most effective ways to protect against environmental factors and reduce the risk of damage.
Handle Signs of Rusting Immediately
Wrought Iron and Chain link fences aren't going to become rusty overnight. There will always be some sign of minor damage before things become serious.
Do frequent inspections to look for such minor damage. If it's handled immediately, the cost of maintenance will be much lower.
It's best to do a thorough inspection at the start of each season. Look for little spots of corrosion and changes in color. If you notice any kind of rusting, use a bit of fine sandpaper to gently rub it off. The rust will flake away and you'll see the original color of the metal underneath. If a larger spot has appeared, opt for a metal brush or rust-dissolving cleaner. Always use gloves, goggles and other protective gear when doing such thorough cleaning.
If you don't know what you're doing or you're worried about damaging your beautiful fence, seek out professional assistance. Los Angeles fencing experts can handle small damage at minimal cost, giving you long-lived, sustainable results. These are great ways to protect your fence against rust.
Consider Protective Coating to Fight Rust
Anyone living close to the beach in LA knows that handling minor damage can be a nearly impossible task due to the humidity.
Is the above-mentioned step ineffective in the area where you live? In such instances, adding some type of protective coating to your iron, steel or aluminum fence could be a much more practical approach.
High quality coating can deliver exceptional results in terms of rust protection, even in the most humid of climates. There are many products you can go for. Oil-based, rust-resistant primers are a must-apply. One layer of this product should be applied to the fence. Wait for it to dry completely before putting on a second layer for optimal protection.
It's very important to strip the fence from any rust before applying coating. Otherwise, you'll simply be sealing the damage inside – a mistake that can have a detrimental effect in the long run.
Painting over a metal fence is another way to protect it from rusting. For some homeowners, however, this tip will be inapplicable. If you like the appearance of naked metal, you definitely wouldn't enjoy a coat of paint over it. While a painted fence can give you a neat and beautiful home exterior, it's definitely not a choice for everyone.
Sandblasting and Galvanization will Help Protect Your Fence Against Rust
These two procedures move into a more specialized territory and they're not a good DIY approach. Still, they can deliver much better results than the techniques mentioned above, especially if more thorough rusting has already occurred.
Sandblasting, as the name suggests, refers to having extremely fine sandblasted against the fence via the use of a compressor and a nozzle. It acts like sandpaper but can be much more effective in terms of stripping a fence from rust, paint remainders, and other residues. Sandblasting leaves the surface of the fence smooth and shiny, getting it ready for the application of protective products. Sandblasting is a great way to protect your fence against rust.
Galvanization is Another Highly Effective Protective Procedure
It can be applied to both iron and steel fences. Galvanization refers to coating fences with a layer of zinc. When it dries, this thin layer forms a highly effective protective coating that keeps the metal underneath from rusting.
You can also find many kinds of galvanized fences on the market. Purchasing one off the bat reduces the need for maintenance in the future. Galvanized fences are available in many styles and designs, which increases their versatility.
Keep in mind, however, that galvanized fences are more expensive than other metal varieties and they can be difficult to install.
Purchase a High Quality Fence to Avoid Rust
The number one way to protect your fence from rusting is to bet on high quality materials.
The cheapest fence out there will be made of inferior materials. Stainless steel, for example, can contain a mix of elements. Most varieties will contain some amount of iron that is prone to rust. The cheapest options will also contain chromium – a material that's even more likely to get oxidized than iron.
In essence, you get what you pay for. If you start with a poorly made fence that features materials prone to oxidation, you'll have to handle rusting very soon.
A good fence gives you a better return on investment. It will prove to be more budget-friendly in the long run. This is why you may want to postpone a fence purchase and save enough to buy a good product. After its proper installation, such a fence will give you many years, even decades of good use with minimal maintenance. We hope this has helped you with ways to protect your fence against rust.
GET A FREE ESTIMATE TODAY!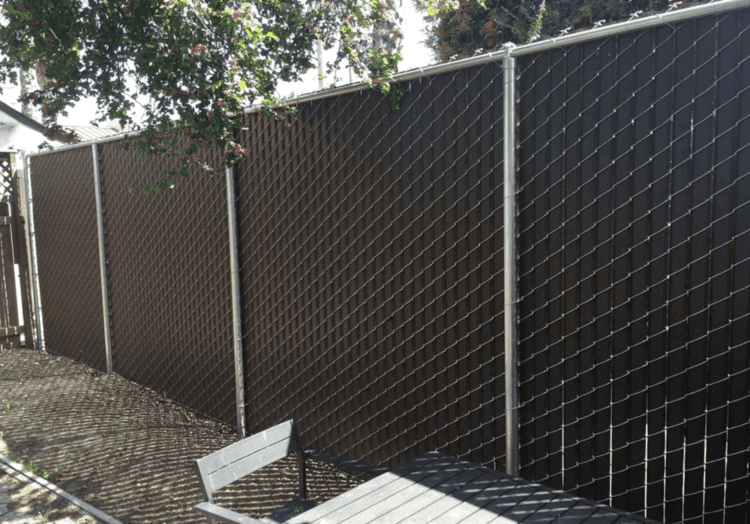 In Santa Monica, the western part of Los Angeles, CA, there are over 90,000 people that call it their home. Living in a beachfront city is certainly an allure for them as well as all there is to see and do in this wonderful part of the country. They love to visit the Santa Monica Looff Hippodrome on the Santa Monica Pier, the Santa Monica Museum of Art, the myriad of restaurants when they are hungry, and the limitless nightlife that is available to them located not far away. It is a wonderful place to live. Als, we just happen to be the top Chain Link Fence Company in Santa Monica!
People will find that housing prices are reasonable and it is a nice place to raise a family. Most people will find a home that is suitable but nothing fancy for at least $1,738,000 (According to Zillow). Of course, if they want to spend a lot more, there will be many more options that they will be able to choose from. People feel relatively safe when they are living there. In order to protect their property, many people decide to get a chain link fence for their homes. This seems to work the best for their needs. In fact, it is becoming more and more popular to see chain link fence on houses in Santa Monica all of the time.
For Chain Link Fence In Santa Monica, CA
As a company in Santa Monica, CA, we offer chain link fence installations that will benefit both residents and business property owners. Our services include:
New Chain Link Fences
A business owner or a resident may need chain link fencing to enclose their property. We are experts at this and we will be there to fulfill their needs. They just need to give us a call and we will be there to take a look at the situation and give them a price quote.
Dog Run Chain Link Fences
When there is a need for a dog run chain link fences, we are experts in the field. People love the work that we do, and so do dogs! Giving your pup the room to run around will make a huge difference in their overall temperament and improve your quality of life.
Parking Lot Chain Link Fences
Making sure that a parking lot is fenced off is important for practicality and safety. We complete parking lot chain link fences in a very short time period. Our team also is equipped to install barbed wire in order to add extra security to your fence.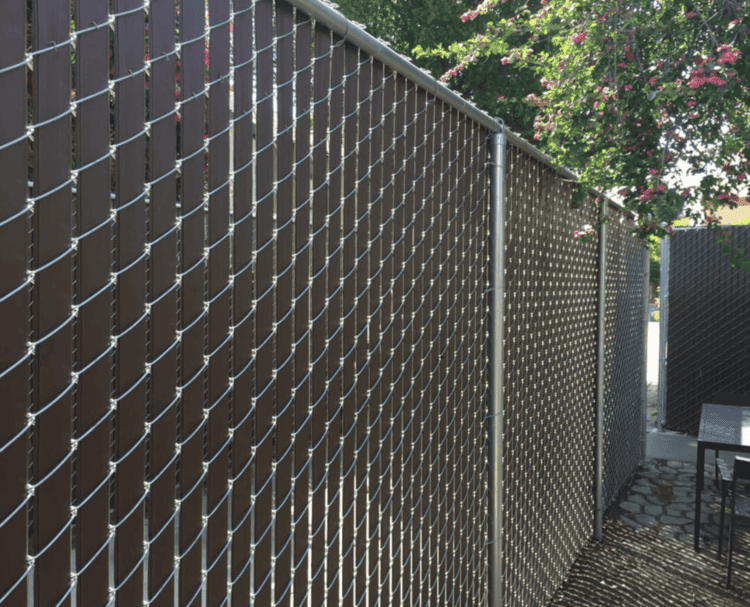 Security Chain Link Fences
Special security chain link fences are also available. Many of our clients request an "anti-climb mesh to their chain link fence. This is 1.25" in diameter to not allow anyone to easily climb or jump over. We want our clients to feel as safe as they possibly can all of the time.
Tennis Court Chain Link Fences
Chain link fencing is awesome for tennis courts. To designate the area of play, we can help our customers with our services when they need us for chain link fences. We have skills in building fencing for public tennis courts as well as private tennis courts.
Basketball Chain Link Fences
We also complete basketball chain link fences for our clients. They just need to specify where their basketball court is and we will handle the rest. We build all of our clients the most reliable and long-lasting sports fence.
Pricing For Our Chain Link Fences Company
Our prices are totally reasonable and people are always satisfied with the terms that we create for their chain link fencing needs. Of course, the price will vary according to the size of the job but our clients are pleased. We give options for financing by using cash, check, and credit cards. Our cordial staff members will discuss other financial options with our customers if they are needed. We want our clients to be satisfied at all times so we work with them in order to accommodate their chain link fencing needs.
Customer Services Is Always Very Good
At our chain link fencing company, our customer services are always very good. We treat our clients with the utmost care and respect. If they ever have any questions at all, we answer them in a complete and thorough way. We are proud of our staff who are all experts at what they do. They are completely able to handle any problems, issues or concerns should the come up and they are handled in a prompt and efficient manner. Our clients really love that we are there for them at all times in order to make sure that they are satisfied with the services that we can offer to them.
More and more people are finding the benefits of hiring us for their chain link fencing needs. Our goals are to keep pleasing our clients now and well into the future. As more clients in Santa Monica, CA tell other people about their great experience with Los Angeles Fence Builders, the more readily people become our customers. We are pleased to be recommended to friends, neighbors, relatives, and coworkers. To get the most reliable and reasonable chain link fences call us today. This is another reason why we look forward to servicing them now and in the future.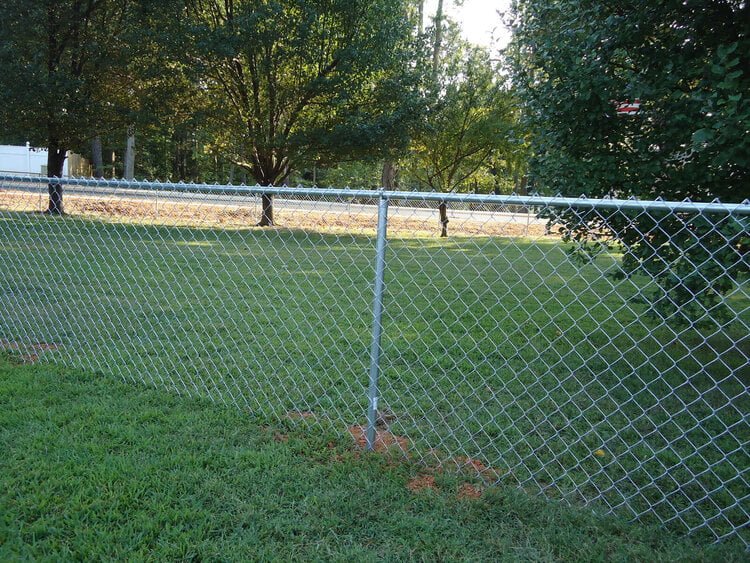 Have you been thinking about adding a chain link fence to your property? If you're interested in installing new fencing, we're here to help. As a chain link fence company, we're fencing experts, and we'd love to install your new fence for you.
We Have Extensive Experience
We've installed chain link fencing for many homeowners in the Los Angeles area, and we'd love to do the same for you. Because we have so much fence installation experience, we're equipped to handle all kinds of fencing projects, from residential to commercial fencing.
When you work with us, we'll use our expertise to find the best fencing solution for your needs. We'll be able to provide you with the information that you need and will ensure that your new fence is installed perfectly. If you've been searching for a dependable fencing company, you don't have to look further. We're ready and willing to help you.
We're A Highly Efficient Chain Link Fence Company
Because our company has so much experience, we're able to work quickly. If you hire us to install a new chain link fence for you, you can safely assume that the project will be completed on schedule. We'll be able to avoid any damage to your yard and will make sure your fence is fully installed as soon as possible.
Having a new fence installation shouldn't be a big headache. We'll make sure that this process goes smoothly. We'll take steps to avoid potential problems and will ensure that your new fence is installed without any setbacks.
We Have Great Rates
If you're worried about the cost of your new fence, you'll be glad to know that our rates are very fair. We strive to keep our rates reasonable. Furthermore, we're upfront about our pricing. We'll let you know what the estimated costs of a new fence are ahead of time so that you can decide how you'd like to proceed.
We have some of the more affordable fencing prices in the Los Angeles area, but we also work to ensure that our customers are getting a lot for their money. We don't overcharge for our services. Hire us, and you'll get your money's worth!
We Take Customer Service Seriously
We want to make sure that every single one of our customers is completely happy with the work that we do for them. In fact, customer satisfaction is our top priority. Before your new fence is installed, we'll be here to answer questions and provide you with any additional information that you need.
If you're not 100% happy with your new fence installation, we'll work to make it right. We have a long list of happy customers, and if you work with us, we'll make sure to add you to that list.
We'll Give You Great Results - LA's Top Chain Link Fence Company
More than anything else, we want you to love the new fence we install for you. We're experts when it comes to chain link fencing, and we'll make sure that your fence is installed securely. We can show you examples of some of the work that we've done for clients if you'd like to get a clearer picture of what we can do.
When you choose us to install your fence for you, you won't have to worry about problems down the road. We'll make sure that the job is done right. You're going to love your new chain link fence.
The Benefits Of Chain Link Fencing
Installing a fence can increase your home's value and benefit you in a number of ways. There are a few distinct advantages to choosing a chain link fence for your home, such as:
Affordability
This is one of the least expensive types of fencing! If you show interest in getting a fence installation, but you have a limited budget, chain link fencing is one of the most affordable options available. Because this type of fencing can last a long time, it's also a cost-effective option.
Security
This fence is an excellent way to increase your privacy and keep your home secure. If you have children or pets, a fence will also keep them safe when they're playing in your yard. Placing a chain-link fence around your business is also a great way to keep unauthorized people off your property.
Minimal Upkeep
Some types of fencing require a lot of maintenance, but chain link fencing needs little-to-no upkeep. Once your fence has been installed, you won't have to worry about it at all. It's a low-maintenance fencing solution that will last for many years.
If you want to learn more about chain link fencing and why it's a good choice for your home, don't hesitate to give us a call. We'd be happy to answer any questions you might have and give you the information that you need. We're your best choice for professional fence installation services.
Contact Us, Your Local Chain Link Fence Company
For More information about Chain Link Fencing, Call Us Today at (424) 625-8561. Or Fill Out Our Form On This Page!
The Benefits Of Commercial Chain Link Fence Installation in Los Angeles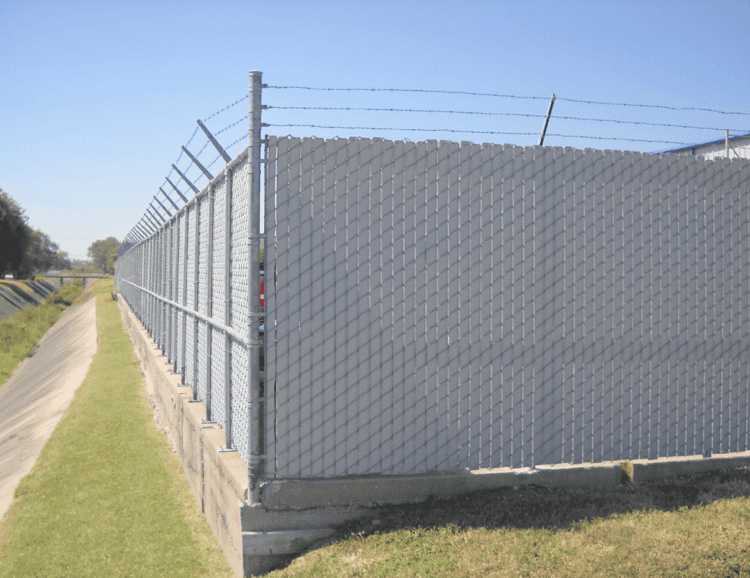 Are you familiar with the benefits of commercial chain link fence installation? If you don't know a lot about these benefits, you might want to take the time to learn more. There are plenty of benefits to installing a new fence on your property.
It'll Keep Your Lot Protected
One of the biggest benefits of fencing is that it can make it more difficult for people to gain unauthorized access to your facility. If you don't have any sort of fencing in place, the area will be far less safe than it would be otherwise.
A chain-link fence can be a major deterrent against theft. It can give you an additional layer of privacy and keep your property more secure. When you have a fence in place, you'll have more control over who enters your lot.
It Can Improve The Appearance Of Your Property
Fencing can really enhance the look and feel of a property. A high-quality commercial chain-link fence can look absolutely great. A fence can also help to separate and define your property. When you have a fence installed, you won't have to worry about everything going on around your property. You'll be able to focus all of your attention on the property itself.
If you're not satisfied with the appearance of your property, adding a fence is an excellent way to make a change. You'll be able to transform the way your property looks, and you'll also be able to enjoy all of the functionality that a fence can provide.
It Can Create A Safer Area
You want to make sure your commercial property is as safe as it can be. If there are any safety concerns, it could cause a host of issues for you. It could even lead to higher insurance premiums.
If you're looking for the simplest way to improve the safety of the area that you own, the solution is clear. You need to add a chain-link fence. Once a fence is in place, you'll have far fewer risks to worry about, which means that the area will naturally be a lot safer.
You'll Have Peace Of Mind
When you don't have a fence installed, you'll have a lot to worry about. You'll have to worry about vandals gaining access to your property. You'll be worried about break-ins. Worrying about all of these things can be a huge source of stress.
You can relieve these worries by installing a fence. Once your fence is installed, you won't have to worry about these kinds of things anymore. You'll know that your fence is there to keep your property as secure as it needs to be.
You should take a closer look at the benefits of commercial chain-link fence installation and decide what you would like to do next. There are so many excellent reasons for you to have a fence installed on your property. Now that you're aware of the advantages a fence can offer, you can decide what you would like to do next.