How Tall Can I Build My Fence?
Here at Los Angeles Fence Builders, we get asked this question all the time. "How tall can I build my fence?". For many homeowners or business owners how high you can build a fence is important. Adding privacy to your home or business is often times the main reason for building a fence. For others, it can be adding height to block out sound or an eyesore next door. Whatever your reason maybe we are here to help! Below we've added a guide to the proper Fence Height in Los Angeles, Ca.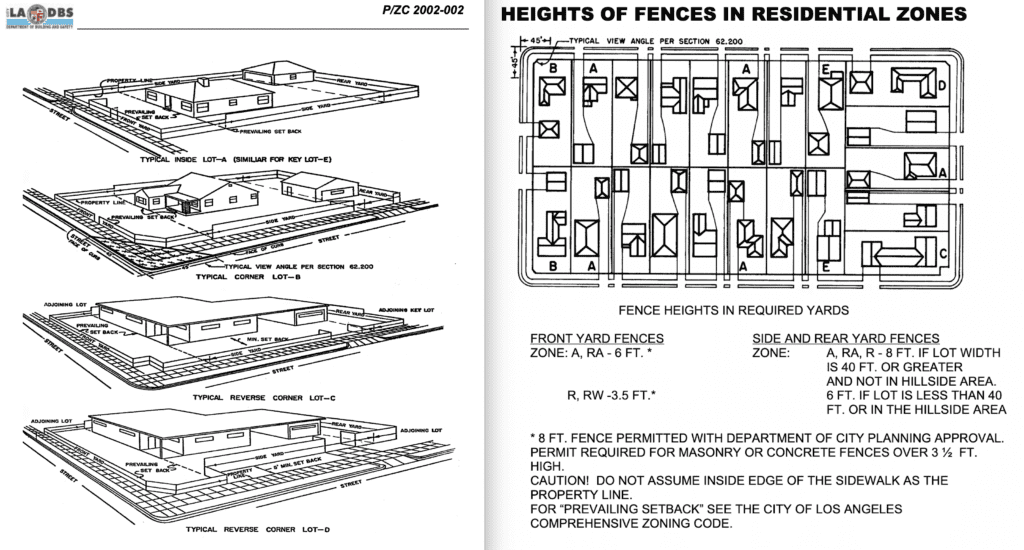 Residential Fence Heights in Los Angeles
6 Feet is the tallest you can build your fence without possibly needing a permit from the Department of Regional Planning.
In 1987, Los Angeles increased the legal fence height to 8 feet tall. (Don't get too excited). This was a big deal and the law still holds today. However, something to keep in mind, is that you can't just build an 8-foot fence anywhere on your property. This applies to your backyard and side yard only. It also changes depending on the city you live in as well as the neighborhood. We strongly advise you to consult with your local building codes as well as your HOA. Knowing the correct fence height in Los Angeles can help you from having to tear down your new fence and build again. This saves you lots of time and money.
So how tall can I build my front yard fence? I'm glad you asked! In your front yard, you can build up to 42 inches. This may not seem very tall, however, there is a loop-around. If you are looking to build beyond 42 inches for privacy reasons you can get a permit or get creative and plant hedges. The loophole to this (only in some areas) is when building beyond 42 inches there must be 50% visibility. This could mean adding a lattice or a design that provides 50% visibility. Also, we have built a number of fences with this and are happy to provide the privacy you need.
Do I Need A Permit To Build a Fence in Los Angeles?
Do you live in a historic area of Los Angeles? If so, you'll want to consult with your local department of building and safety. You will also want to seek the advice of the contractor you are working with. I have provided a link at the bottom. If you are interested in getting a free estimate for your fence project, fill out the form on this page or give us a call. If you have a question about a project feel free to give us a call and talk to a fence expert in person! Our phone number is (424) 625-8561. Also, we wish you the best with your fence-building project!
If you are unsure about what type of fence you'd like to build, browse our site! We have tons of useful information that will guide you through the fence building process. To read more about wood, chain link, wrought iron, or vinyl fence installation, click the links.
Los Angeles Department of Building and Safety.
Phone: (213) 473-3231
Los Angeles County Department of Regional Planning.
Phone: (213) 974-6411