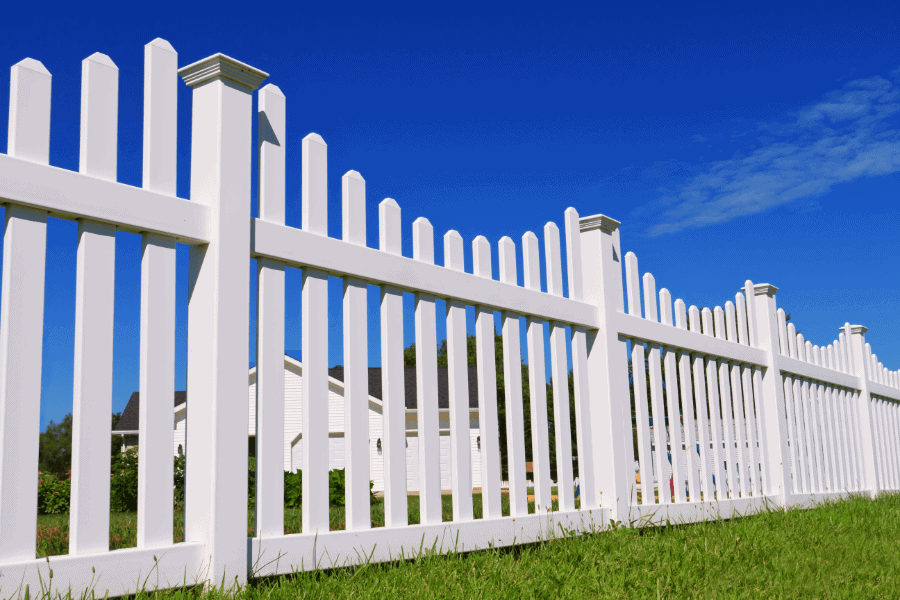 All types of fences have their own pros and cons but there will always be one that would be best for you. This article aims to differentiate wood fencing and vinyl fencing to help you choose what better fits your fence styles.
Here are some factors to consider when choosing the right type of fencing:
Objectives of the fence
Maintenance Issues
Aesthetics
Durability
Costs
Return on investment
Objectives
Fences have a variety of uses, and knowing the purpose for which they are going to be used would help in narrowing down your options. Primary objectives for your project include the level of privacy and security, its containment capabilities, aesthetics, boundary marking, and in considering the safety of your pool, children, and fur friends.
Maintenance Issues
Some people typically overlook this aspect when buying a fence for their home. It's important to keep in mind that vinyl fencing doesn't require any maintenance other than keeping them clean.
On the other hand, wood fences will require constant maintenance of upkeep, staining, and replacement of lumber in order for your fences to remain to look their best quality. This would add about $1,200 to the wood fence cost in just the first year in comparison to vinyl fencing.
The better option in this aspect: Vinyl fencing
Aesthetics
A wood fence has the natural and warm beauty of the earth and you could paint them in any color or any theme you like. It is definitely a beautiful fence material and any imperfections in the lumber are seen as part of its unique beauty.
In contrast, as previously mentioned, vinyl fencing is maintenance-free and does not need to be stained or painted. It doesn't also attract termites, warp, or cause splinters. However, it might be too plain or simple for some people and most paint won't attach to it well.
The better option in this aspect: Wood fencing
Durability
If you are only living in a place temporarily and would only last 1-3 years, a more affordable natural wooden fence would be the best choice for you. Expenses for a wooden fence usually increase in its 3rd year due to maintenance costs, but it is still a great investment up until its 5th year.
Conversely, if you are going to live in your home for the long term, then vinyl or aluminum fencing would be the best option for you. Generally, they are more expensive than a wooden fence but it would last 5-10 years in great condition and is even maintenance free.
Short term: Wooden fencing
Long-term: Vinyl fencing
Costs
The cost would depend on the length of time you would want to make your fencing last. Typical short-term investments of 1-5 years are less expensive but get expensive with maintenance over time. With long-term investments of 10-20 years, they can be expensive but have greater value over time and higher return on investment.
Natural Wood Picket Fencing would cost you around $10 - $16 per linear foot, and professional fees would range from $11 – $13 per linear foot installed.
Natural Wood Privacy Fencing would cost around $14 – $24 per linear foot, with professional fees ranging from $14 – $18 per linear foot installed.
Vinyl Picket Fencing would cost from $20 – $34 per linear foot, with professional fees would range from $24 – $28 per linear foot installed.
Vinyl Privacy Fencing would cost around $28 – $45 per linear foot, with the professional fees ranging from $30 – $38 with steel post stiffeners per linear foot installed.
Return on Investment for a Residential Fence
Wood fencing possesses the beauty of the wood grain and is commonly less expensive to install than vinyl fencing. However, a wooden fence has the tendency to warp, twist, and crack which is the reason it needs constant maintenance which causes it to lose its return on investment in just 5 years.
Other types of wood include pressure-treated wood, this type of wood goes through the process of having a pressurized solution of water and preservative agents deep into its lumber that would help it to extend its useful lifespan but this comes with additional costs.
Comparatively, a high-quality vinyl fence would last much longer than a wooden fence while requiring no maintenance at all, is untouchable by insects, and definitely cheaper than wood in the long run. In about 10 years, it would be cheaper than wood and would have a higher rate of return on investment which is 6 ½ times over wood.
About Us
Los Angeles Fence Builders have years of experience building all types of fences and gates in the area. We are known for our service and reliability for we are strict with our deadlines. We offer the best customer experience, the best fence quality, and the most affordable fence prices. We make the fence installation process easy so that you can quickly get the fences you desire.