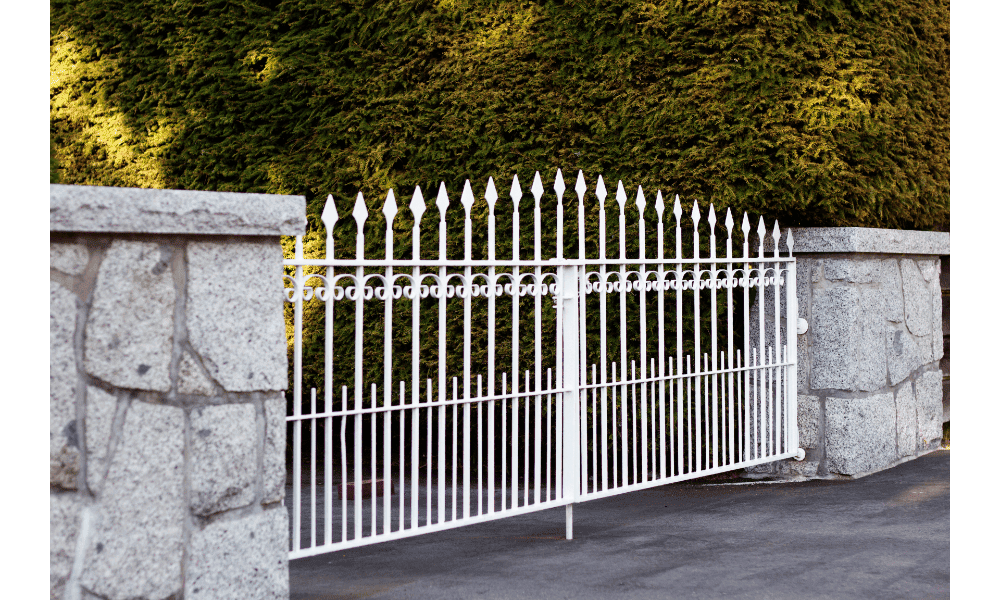 One of the reasons to get a driveway gate is to boost your home's curb appeal and provide an extra layer of security. Choosing the right material is crucial. 
Los Angeles Fence Builders, a trusted provider of driveway gates, is ready to install a driveway gate using different materials, each with unique pros and cons.
Wood Driveway Gates
Wood gates are cherished for their natural and timeless appeal, which boosts your home's aesthetic significantly. They are versatile, fitting a variety of architectural styles, and can be either stained or painted for additional protection and visual appeal.
However, maintaining them can be a bit demanding to keep them safe from weather conditions and pests. They can be a pricier option initially, but the privacy they offer often justifies the cost, especially for families with children and pets.
Wrought Iron Driveway Gates
Durable and long-lasting, wrought iron driveway gates provide an elegant and sophisticated look to any home. These gates add an extra layer of security, keeping unwanted visitors out.
However, their heavy weight might require a more potent motor for automatic driveway gates, and they can be susceptible to rust if not properly maintained.
Aluminum Driveway Gates
Aluminum gates are lightweight and easy to install, which makes them a popular choice for homeowners. They resist corrosion, making them perfect for homes near the coast, and can offer a long-term solution with minimal maintenance.
On the downside, they may not provide as much security as heavier materials and their design options are somewhat limited.
Vinyl Driveway Gates
For homeowners prioritizing low maintenance, vinyl driveway gates could be the perfect choice. They resist rotting, warping, and insect damage and come in a wide range of styles and colors.
On the downside, they may not be as sturdy as wood or metal gates, and prolonged exposure to the sun can cause them to fade or become brittle over time.
Los Angeles Fence Builders
Installing a gate protecting your home or security gates involves weighing up your specific needs and preferences. The choice of material will ultimately depend on your personal taste, budget, and the purpose the gate will serve.
At Los Angeles Fence Builders, we can install driveway gates add curb appeal but also adds security, ensuring anyone who enters your property does so with your permission.
This added security of driveway gate to your home, is especially important if your peace of mind if you have young children or pets, and can be a major selling point for potential buyers. With an open and close system tailored to your needs, an automatic driveway gate can be both a convenient and secure addition to your home.