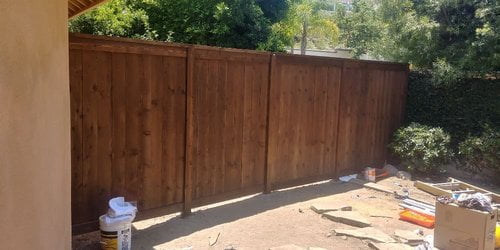 Top 4 Reasons To Add Fencing To Your Los Angeles Property
1 - Protecting Your Property
Protecting your property is a very important reason to get a fence. Some homes are in unsafe areas and may considering getting a fence out of necessity. Others may simply want to protect their home to prevent foot traffic from ruining their yard or garden.
2 - Keeping your Kids and Pets Safe
Another reason for getting a fence would be to keep your pets and kids safe. So many times pets get lost after finding there way out of an unsecured yard. Having a high enough fence with a secure entry gate will ensure that your kids and animals can play safely without the fear of them getting out, and getting lost.
3 - Adding Curb Appeal to Your Home
An additional reason for adding a fence to your property would to add curb appeal to you home. Getting an upscale fence can add to your homes overall value as most first time home buyers are looking for those extra bonuses that will keep their family safe as well as keep their privacy.
4 - Adding Privacy to Your Home
The last reason someone might want to buy a fence is to keep your privacy. Whether you are having your friends over or throwing a barbecue, noisy neighbors is never a way to wind down. Adding a tall fence or ever a Wall Extension is a cleaver way to add some extra privacy to your yard!