Top 4 Benefits Of Installing Driveways Gates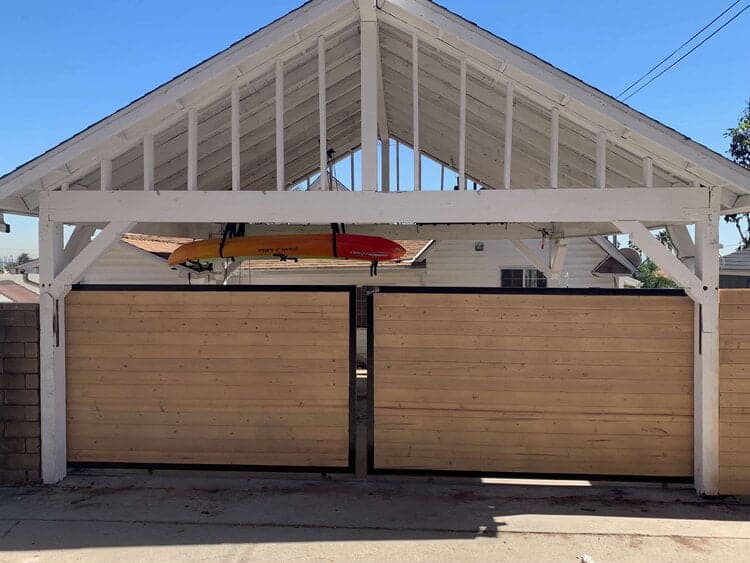 Installing Driveway gates always give people a sense of security as well as ownership. Most people usually feel fulfilled being in their own space. Also, without being bothered or without the invasion of privacy by an outsider. If privacy and security are your priorities, it is advisable to install a modern driveway gate in your compound. The points below outline the benefits of installing a driveway gate in your business or home.
Driveway Gates Add Security
These gates guarantee you and your family peace of mind wherever you may decide to reside. If you invest in driveway gates, you are always confident that no intruder will manage to get into your home. You could confirm this by employing security personnel. You can also install security cameras and an intercom system to monitor all the activities that occur daily. The presence of driveway gates usually discourages thieves from breaking in because they are difficult to break. They also keep away unwanted animals from entering your household. Also, they curb cars from pulling up into your property. As well as prevent people from parking within your residence.
Adding A Driveway Gate Increase Your Property Value
Many years after living in that house, you may get tired and probably decide to sell it. Are you looking to install a driveway gate in your home? If so, it could increase the property value because they're in high demand by many potential buyers. Most house buyers tend to value a house with a driveway gate more highly as compared to a house that lacks one. This gives the house seller more advantage because modern driveway gates are trendy and in high demand.
Gives Your Home Or Business Privacy
Everyone eventually gets tired of that one neighbor who loves popping in and out of your house with their children at their own will, without invitation. With that point in mind, you may decide to mind the design of your driveway gate as you research the various available models. If you want all your activities to be a secret from the public eye, you should choose a design that will ultimately close off visual access to your property. Besides, it always feels nice if you are able to do your home activities without any intrusion or fear of someone getting into your house.
Installing Driveway Gates Make Things Easy
Depending on the make, most of these modern automatic driveway gates are controlled automatically by the owner. If you are used to the old models, you may find this new invention thrilling because you will never be affected by weather conditions or have any insecurities about your car as you step out of it to open the gates at night. Very many car owners love this type of gates because they have fewer demands. If you are new to the technology being used to control the driveway gates, you may only need a little coach and you are good to go. This is because it may prove to be challenging for the first few times before one gets used to it.
The above points have been well described to equip you with knowledge about driveway gates. Ensure that you consider the above benefits as you plan on how you will upgrade your traditional gate into a modern one.