How To Properly Maintain A Fence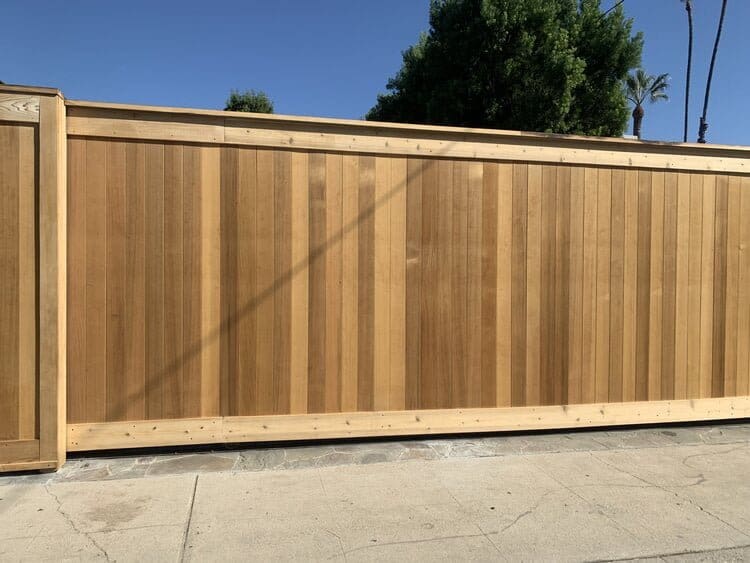 If you have a fence on your property, you'll want to make sure that you keep that fence in great condition. Maintenance is key if you want to keep your fence in excellent shape. Keep these maintenance tips in mind, and you should be able to take great care of the fence that you have.
MAINTAINING YOUR WOOD FENCE
A wood fence should be refinished and re-stained every 3-5 years. This is especially important in Southern California. The salty air can wreak havoc on your fence if it's not well-cared for.
You'll also want to keep a watchful eye on your fence and take care of any problems that you spot. If one of the boards or the posts on your fence is loose, you'll want to have a contractor or handyman replace them right away. If you pay attention to your fence, and you make sure to re-stain it regularly, you should be able to keep it in good condition.
MAINTAINING YOUR WROUGHT IRON FENCE
A wrought iron fence won't have to be re-stained quite as frequently as a wood fence. However, you should still have your fence re-stained every 5-10 years. Keep a close eye on your fence so that you can see when it needs to be re-stained.
You'll also want to make sure you protect your fence from water damage. Sprinklers can cause issues with wrought iron fences. You may want to change how you water your lawn so that you can avoid damaging your fence in any way.
OTHER MAINTENANCE TIPS
You should make sure that any frames or locks on your fence are able to lock securely. You should be able to open and close your fence smoothly. If you spot any signs of a problem, you can try lubricating the area with oil.
Your fence should be cleaned approximately once a year. Cleaning your fence can improve the way it looks, and it can also help you avoid problems with mildew. You can clean your fence with a pressure washer, but you'll want to be careful not to strip away the staining.
You'll want to inspect your fence from time to time to see if you can spot cracks, rust, or other types of damage. If you're able to deal with these minor problems quickly, you'll be able to keep these issues from becoming major problems that could cause big issues for you.
Lastly, you'll want to have fencing contractors that you can rely on. If your fence needs repair work, you should know exactly who to turn to. Finding dependable fencing contractors can help you to fix any issues that you encounter.
When it comes to your fence, a little bit of maintenance can go a very long way. A fence is a big investment, and you should do what you can to protect that investment. Keep these simple maintenance tips in mind, and you'll be able to increase the lifespan of your fence. When taken care of, your fence can easily last for decades.