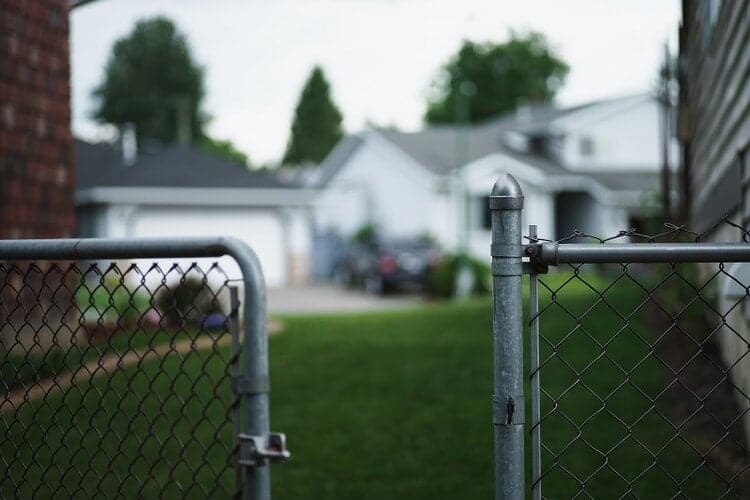 Are You Looking For The Right Fencing Solution For Your Property? 
Fencing For Rental Properties can be a money sucker for property owners. But we want to calm your nerves and let you know that a great fence doesn't have to cost you an arm and a leg. Fencing is an important priority for any landlord managing a single-family home. Since your renters might not maintain the fence, you should pick a sturdy and durable option, advises Paul Kankowski of House Match Real Estate & Property Management. 
Having the right fence will save you time and money. You don't have to think about the expenses related to repairs, maintenance, or even replacement. Having a less than ideal fencing could result in numerous issues.
In this article, we'll list the best fencing options for your rental property. After reading this, you will be ready to make an informed decision for your rental home.
#1: COMPOSITE LUMBER FENCING
Composite lumber is made by mixing plastic and wood fibers. Compared to regular treated wood, this material boasts superior strength and durability. Although plastics acquire sun damage, many composite lumber products come with UV-resistant compounds. Composite is a great option for fencing for rental properties.
Your renters won't have to put in much effort as the upkeep for composite lumber fences is minimal. They should regularly use either of the following methods:
· Soap and hot water
· Composite deck cleaner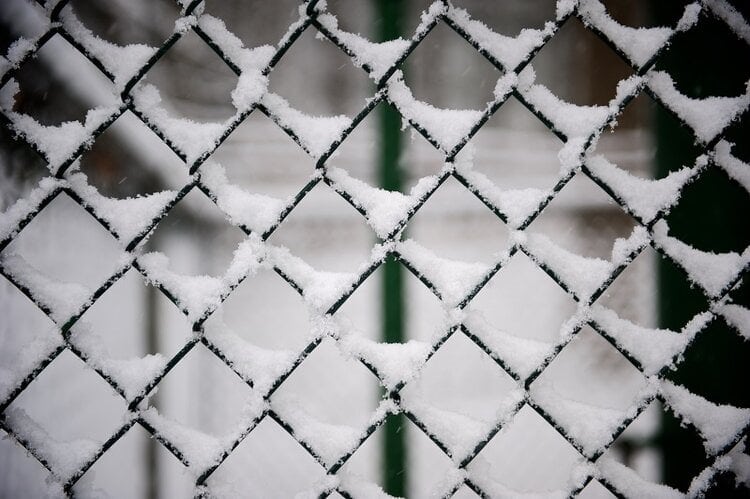 #2: CHAIN LINK FENCING
Chain link is an inexpensive fencing choice. The cheaper price tag comes with a few disadvantages. The fence links and their junctions face a high risk of corrosion and rust issues. Also, the application of vinyl coating could extend the durability of this fencing solution.
Another concern is privacy. It's not an ideal option if you have tenants who value seclusion and privacy. Chain Link is another great affordable option for fencing for rental properties.
Regardless of various downsides, chain link fences remain popular. The starting prices are low compared to other types of fencing. Plus, installing a chain-link fence is simple and won't take much time.
#3: VINYL (PVC) FENCING
Synthetic plastic called vinyl or PVC is an option utilized by a growing number of property owners. Compared to wood fencing, vinyl is cheaper and requires less maintenance.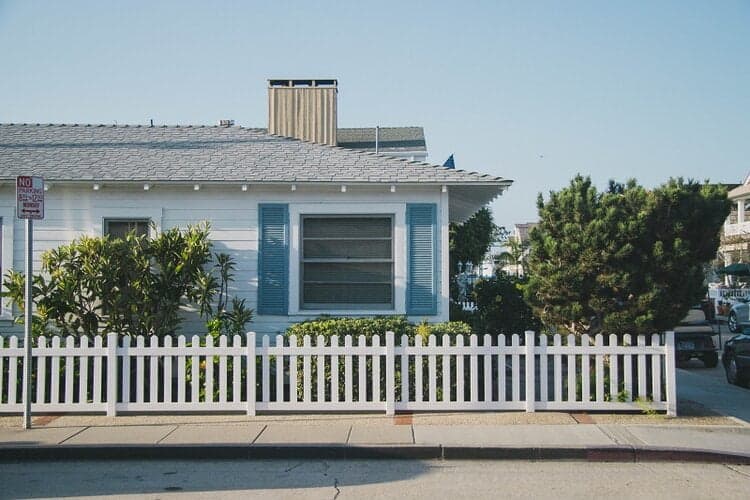 Here are the major pros and cons of vinyl fencing:
+ Easy to install as you connect lightweight pieces without much effort involved
+ Fewer maintenance demands compared to wooden fencing
+ Not subject to cracks, warping, rot, or splinters
- Vinyl is weaker than wood in harsh weather conditions
- The production of vinyl is considerably less environment-friendly than other materials
- Cold weather and big temperature fluctuations may turn vinyl brittle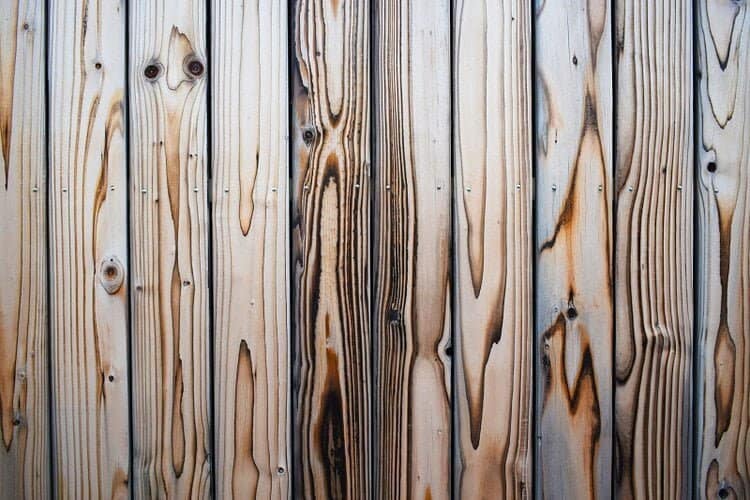 #4: WOOD FENCING
Wood is a traditional fencing material. The white picket fence has become a national symbol of a classic American home. This type of fencing has not lost its appeal even today.
Wooden fences need a lot of maintenance. There is a considerable risk of rotting or warping. You should stain the wood fencing at least every three to four years. Staining helps to protect the wood from discoloring.
#5: ALUMINUM FENCING
Aluminum is an ideal solution for decorative fencing. Its malleability allows for elaborate design and elegant structures. Also, usually aluminum fencing comes at a similar price as vinyl options. 
Aluminum fences may be pretty, but this type of fencing comes with a few drawbacks worthy of mention. The material is delicate, which means that bends and dents aren't unheard of. Also, aluminum fencing may feel like it offers less protection and privacy because of its slender character.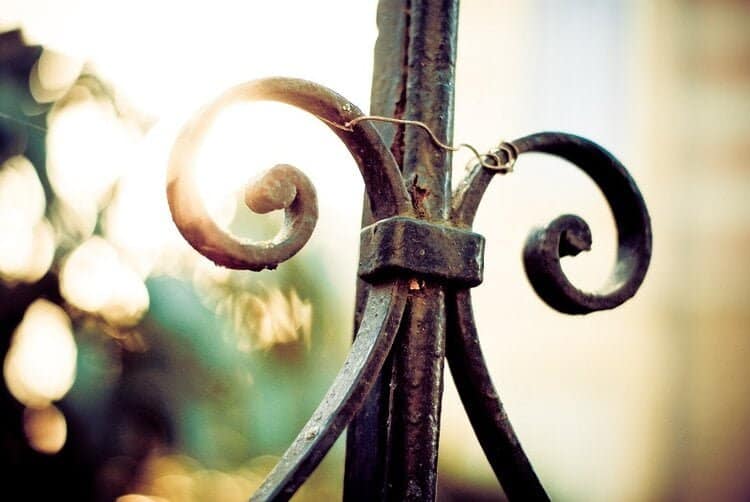 #6: WROUGHT IRON FENCING
Beautiful and durable, wrought iron fencing is one of the most expensive options for your rental property. Once you get past the initial expenses, the sturdy fence won't need much upkeep in the coming years.
The installation needs a lot of work. Most rental property owners leave this to the professionals. While wrought iron is durable, this material does have potential issues that have to be addressed in time.
· Wrought iron is subject to rust in wet climates. That's why you need to take care of chips and scratches as soon as they appear. Otherwise, these areas could develop rust.
· Aging and oxidization processes often result in a patina. While some people see this as an aesthetic upside, many property owners prefer a clean look. Fortunately, it's possible to use various treatments to restore the original look.
The Bottom Line: Fencing For Rental Properties
The right fencing provides comfort and safety for your tenants. You are able to choose from a variety of materials, including:
+       Aluminum
+       Composite lumber
+       Vinyl (PVC)
+       Wood
+       Wrought iron
Each fencing material has its pros and cons. Consider the durability and maintenance needs of your fencing solutions. Also, reflect on the aesthetics as some fences may offer superior looks compared to others.