Eagle Rock Fence Contractor
TALK TO A FENCE EXPERT NOW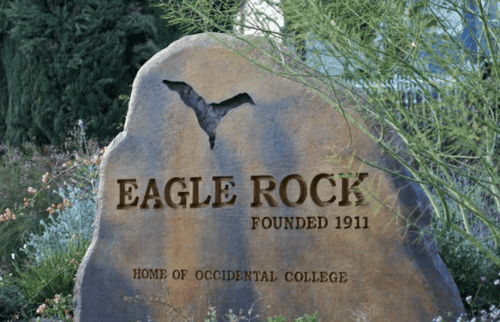 Eagle Rock CA's Top Fencing and Gates Contractor
Eagle Rock residents agree that deciding to get a new fence or gate installed can increase the value of your property. The median price of a single family home in Eagle Rock is $876,900 according to Zillow as of March 2019.
It's not surprising that Eagle Rock is home to many buildings linked to the film industry. Nestled between Pasadena and Glendale, Eagle Rock is located in the Northeast region of Los Angeles and is home to over 34,000 residents. Eagle Rock is also home to Occidental College, which was established in 1887. There are a wide variety of Homes in Eagle Rock that display diverse architectural styles including, Art Deco, Georgian, Craftsman and Mission Revival. Building the right fence and gate for these style of homes makes them stand out and look amazing. We love working with clients looking to add beauty to their home or business. We can help provide not just security and privacy to a yard but also something that adds value to your home and property.

Eagle Rock CA's Best Chain Link Installation
Vinyl coated chain link fences are on the rise and offer customers a lower budget fencing option as well as something that will look good and last long. Black vinyl coated chain link is a great way to divide yards or draw property lines in a discrete way. The black vinyl coating gives protection to the steel chain link and prevents it from rusting or corroding, ultimately giving you a longer lasting and better looking fence. We have seen a spike in installation of these kinds of fences for both residential and commercial properties. Along with being affordable fence installation options, chain link is also quick to put up as there is very little work needed after the posts are installed. Vinyl coating comes in many different colors such as, black, grey, green, blue and tan.

There are also additional add-ons that can be installed onto the chain link to give you privacy. The two options are windscreen and privacy slats. Windscreen is a vinyl mesh that comes in different percentages of privacy, from 50% privacy to 100% privacy. Privacy slats are vertical slats that can be weaved into the chain link fence that lock at the bottom so they won't fall out. This option gives you 88% privacy.