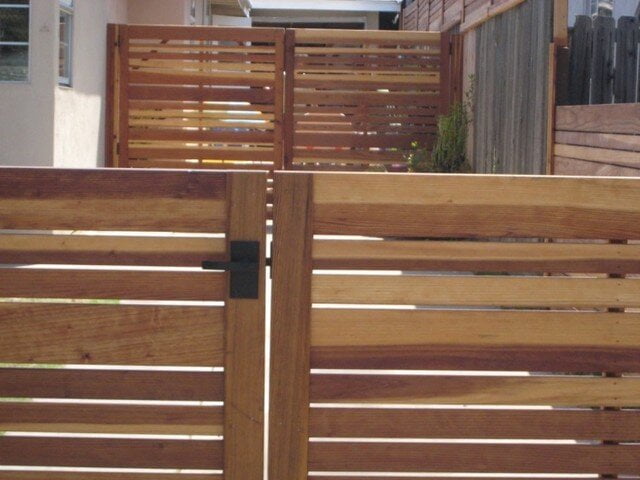 Adding A Driveway Gate In Pacific Palisades
Driveway Gates in Pacific Palisades - In Pacific Palisades, CA there are many happy residents. This is an area that is located on the Westside of Los Angeles. It is really close to the UCLA campus which is just 9 minutes away and people enjoy having both the beach and the mountains very close in proximity too. That is why so many people love living in Pacific Palisades, Ca. They have the best of both worlds so to speak and they find that there are plenty of things to see and do in the area. Between dining at restaurants, enjoying both day and night activities, people have a lot to keep them busy.
Housing in the area is relatively reasonable for over 25,000 people that call this area their home. Although it is a relatively safe place to live, people are also interested in getting driveway gates to protect themselves and their properties. They know that they will find just what they need when they deal with our company that specializes in driveway gates in Pacific Palisades that are completed just right.
Our Company Installs Driveway Gates
Los Angeles Fence Builders install driveway gates for both residents and business owners in Pacific Palisades, CA. People love the way that we complete difficult jobs. In the end, they always recommend us to their friends, neighbors, coworkers, and relatives. Our team treats each project as their own home and leaves no detail unfinished. Here are the services that we offer:
Residential Gates
For residential gates, our services cannot be beaten. We are experts at what they do and there isn't a job that is too difficult for us. Adding a gate to your residence adds curb appeal and convenience to your home. Along with installing custom driveway gates we also install intercoms and keypads. This makes your home the most high-tech and secure home in Pacific Palisades.
Security Gates
We install security gates that are made from the highest quality materials. Our clients know that we use the latest techniques and equipment to get the job done right. Our security gates are installed to make sure only approved entrances are allowed each and every time.
Automatic Gates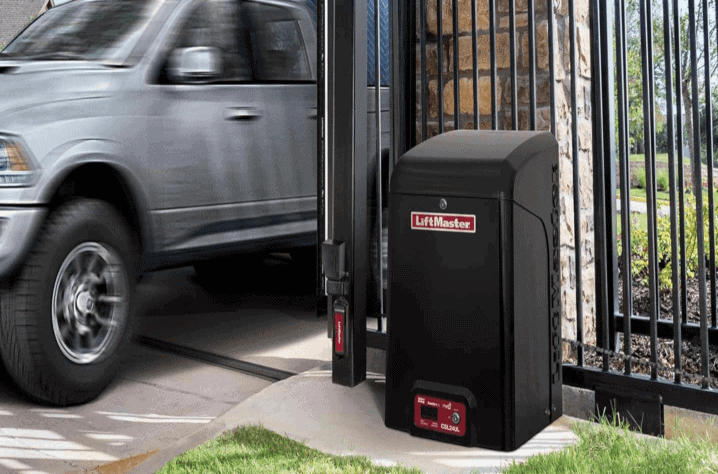 Our company completes are a large volume of automatic gates in the Pacific Palisades area. People really love the work that we do for them. If you have an existing gate and would like to add a motor for convenience or security we are the team that can get it done for you. We use only the most reliable motors with a 2-year warranty.
Manual Gates
There is also a need for manual gates in the Pacific Palisades area for both residents and business owners. We are there for them when they need us to complete the installation of manual gates for their properties.
Other Types Of Gates
In some cases, our clients require a different type of gate. They can let us know the specifics and we will do it for them. We don't shy away from any kind of driveway gate installation or repair.
Our Prices Are Fantastic
We have the best prices in the area for installing driveway gates. Our clients are extremely pleased with our rates and they love how our team of professionals are experts at what they do. They are trained and experienced with driveway gates and the price we charge is fair. We will discuss the job after we take a look at it so that a customer always knows what they are in store for before we complete any work. They will be treated very fairly and always with the respect that they deserve when they do business with us.
Our Workers Love To Help People
Since our workers are very passionate about what they do, they are very cordial when dealing with our customers. They will explain in full detail all the work that is going into the driveway gate that they are getting. Specifics will be given so that a person or business owner knows exactly what is happening with their particular job. It is something that our workers enjoy doing so that is why we highly encourage the interaction between our customers and our workers. Lastly, we find that it is highly beneficial for both parties involved.
We Love To Treat Our Customers Right
We are the most trusted Driveway Gate Company in Pacific Palisades. Our customers are always treated right. If they ever have any questions, they will receive the answers that they need in order to make informed decisions. They can get the advice of our professionals who will gladly assist them. If there are any issues or problems associated with our services, we take care of it right away. Our customers know that their satisfaction is of the utmost importance to us at all times. We want them to be happy with the work that we do so that they will tell other people that they know to come to us for their driveway gate needs.
Los Angeles Fence Builders is a company that takes great pride in what we do. By offering are reasonably priced services to the people and businesses in Pacific Palisades, CA, they will be able to have the protection that a driveway gate will provide for them. Since this is of high importance to many people, we are there for them when they need us. They just need to contact us so that we can begin the process of giving them the best driveway gate that they have ever dealt with. We look forward to assisting them in any way that we can and offering them the very best customer service. When it comes to a Driveway Gates in Pacific Palisades, you can count on us. Call Today for a free estimate!