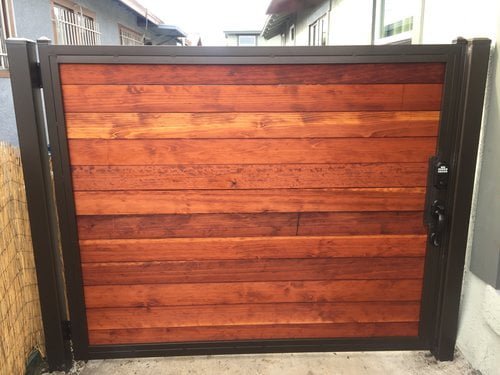 We get asked often if we build gates as well as fences. The answer: "Yes!" We love helping residents and business owners protect their homes and businesses. For homeowners it is all about keeping your property secure while keeping your pets and kids in. Living in Los Angeles, it can be tricky to keep an eye on your home or business all the time. So having a gate to protect things gives you the peace of mind that everything is taken care of.

We offer many different options when it comes to gates. We have Single Swing, Double Swing, Sliding, Manual and Automatic Gates. We also build and install entry gates and driveway gates.

If you are interested in having a gate installed give us a call or fill out an online form today.