Culver City Fence Contractor
TALK TO A FENCE EXPERT NOW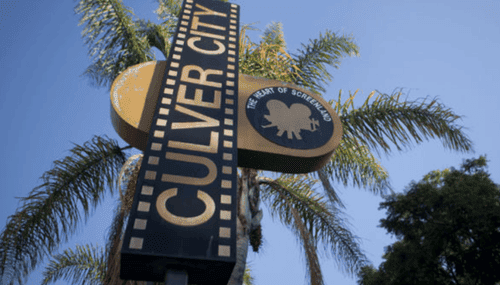 Top Fence Company In Culver City CA
Culver City Homeowners are in agreement that having a new fence or gate built will increase the value of your home. . The median price of a single family home in Culver City is $1,151,900 according to Zillow as of January 2019.
According the 2010 Census Culver City has a population size of over 38,000. Culver City has a rich history, during the prohibition area Culver City had speakeasies up and down Washington Blvd. It is also the birth place of many film studios, most notable Metro Goldwyn Mayer. Now, places like NPR, Sony Picture Studios and The NFL Network along with many others call Culver City home.

We are honored to serve the homeowners and business owners of Culver City and help them build the fences and gates they are looking to have installed. Providing quality fence and gate installations for the best value in Los Angeles is our #1 goal that we aim to accomplish with every one of our clients. Riddled with palm trees and beautiful ranch style single family homes we deliver superior fence installation in Culver City for homeowners. We specialize in horizontal wood fencing, which has been popular for the last 5 years. This modern horizontal fence design creates a sleek modern look and goes well with any mid-century modern home. Both for backyards and front yards, horizontal fencing creates clean lines that closely mimic the popular interior design of shiplap. We construct our fences properly so that your horizontal boards won't warp or bend over time. This unfortunately can happen if not properly framed out or if using the wet wood. We make sure that with each design we do we is built properly so that you have a long lasting fence and gate.

Best Culver City Fence And Gates Contractor
With over 7,500 people per square mile in Culver City, it keeps us busy. Fencing and gate replacement typically happens every 10-15 years. We are aiming to extend that number with the quality fences we install. Culver city homes are one-of-a-kind and we install fences that compliment the homes they are built for. Our most comment fence and gates installation in Culver City is using wood or wrought iron. Horizontal wood, as we mentioned earlier, tends to be a residential favorite and we can see why. Horizontal wood fences look great with modern homes or mid-century modern homes. We have many different styles we offer for horizontal fences. We also offer custom horizontal fencing design and installation. If you aren't seeing a design that works for you, we can mimic any design you find online or have made for your home.

Our building teams are extremely talented and knowledgeable. They all have many years of experience in the fencing and gates industry and on top of all of this, are extremely kind and friendly. Beyond being knowledgeable and polite, our builders take your project very seriously and we always build each fence as if we were building it for our own home. Paying attention to details, measuring properly and never cutting corners during the building process is our standard, but more importantly it is our promise to you.