Choosing The Right Los Angeles Fence Company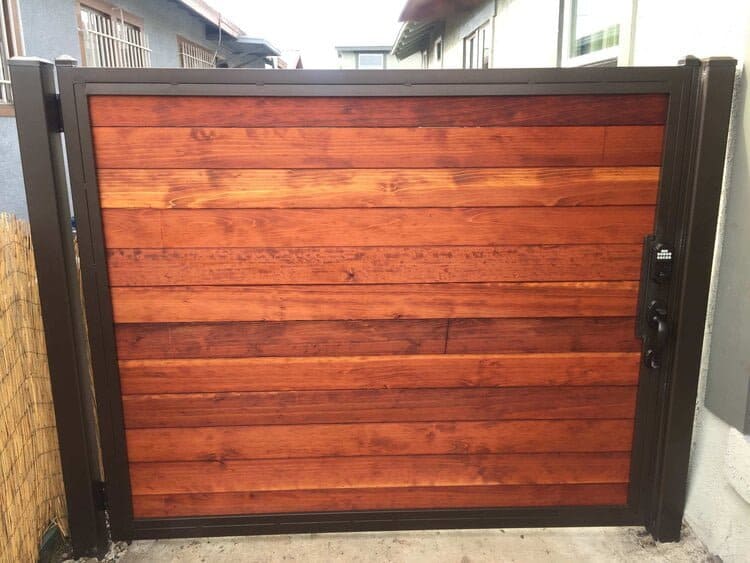 Installing a fence on your property can give you privacy and security. It can enhance the look of your property and boost the value of your home. If you're trying to choose the right fence company in Los Angeles, you should work with Los Angeles Fence Builders.
We Have Extensive Experience
We've been installing fences for customers in the Los Angeles area for more than 35 years. Because we have so much experience under our belt, we're fencing experts. We're aware of problems that can occur when installing fencing. We'll work hard to ensure that your fence is installed smoothly.
We draw upon our knowledge and expertise every time we install a new fence. We can answer any questions that you might have and guide you through this process. You shouldn't ask amateurs to install a fence for you! You should make sure you're working with experts.
100% Customer Satisfaction Is Our Top Priority
We care about our customers, which is why we work to ensure that they are completely satisfied every time we work with them. In fact, we make customer satisfaction our number one priority. If you're not completely happy with the fence that we've installed for you, we'll work to make things right.
We know that customer service is an essential component of any business. We'll listen to your concerns and address them. We'll respond quickly whenever you reach out to us. We'll make sure you're thrilled with your new fence. When you work with us, you'll know that you'll be satisfied.
We Use The Best Available Materials To Ensure A Long-Lasting Fence
We're very careful about the materials we use when we install fences. We make a point of choosing resilient, durable materials that are designed to last. We want you to be able to use and enjoy your fence for a long time.
While we offer a number of options to our customers, you can assume that any of the materials that we use are designed to last. We'll make sure that your fence will remain in great condition for many years to come.
We're Your Best Choice For Fence Installation In Los Angeles
We go the extra mile to ensure that all of our customers are happy with the service that we provide. We're experienced professionals that care about our customers. When you work with us, we'll talk you through your choices. You can trust that we'll use the best possible materials for your new fence.
You deserve to be happy with your new fence, and that's why you should work with us. Contact us today so that you can find out more about what we can do for you. We'd love to install a new fence for you or help you repair the fence that you currently have.
Choosing the right Los Angeles fence company might seem difficult at first. However, when you take a closer look at what Los Angeles Fence Builders can offer you, your choice will be clear. You can trust us to install your new fence for you.