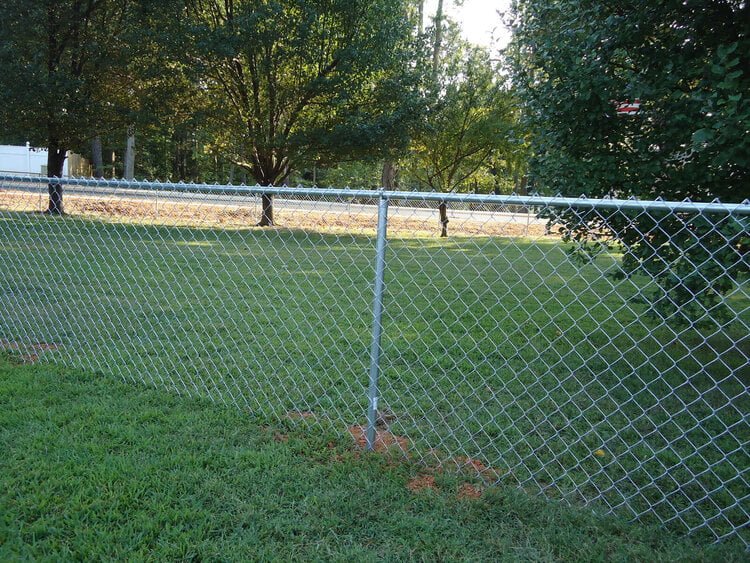 Have you been thinking about adding a chain link fence to your property? If you're interested in installing new fencing, we're here to help. As a chain link fence company, we're fencing experts, and we'd love to install your new fence for you.
We Have Extensive Experience
We've installed chain link fencing for many homeowners in the Los Angeles area, and we'd love to do the same for you. Because we have so much fence installation experience, we're equipped to handle all kinds of fencing projects, from residential to commercial fencing.
When you work with us, we'll use our expertise to find the best fencing solution for your needs. We'll be able to provide you with the information that you need and will ensure that your new fence is installed perfectly. If you've been searching for a dependable fencing company, you don't have to look further. We're ready and willing to help you.
We're A Highly Efficient Chain Link Fence Company
Because our company has so much experience, we're able to work quickly. If you hire us to install a new chain link fence for you, you can safely assume that the project will be completed on schedule. We'll be able to avoid any damage to your yard and will make sure your fence is fully installed as soon as possible.
Having a new fence installation shouldn't be a big headache. We'll make sure that this process goes smoothly. We'll take steps to avoid potential problems and will ensure that your new fence is installed without any setbacks.
We Have Great Rates
If you're worried about the cost of your new fence, you'll be glad to know that our rates are very fair. We strive to keep our rates reasonable. Furthermore, we're upfront about our pricing. We'll let you know what the estimated costs of a new fence are ahead of time so that you can decide how you'd like to proceed.
We have some of the more affordable fencing prices in the Los Angeles area, but we also work to ensure that our customers are getting a lot for their money. We don't overcharge for our services. Hire us, and you'll get your money's worth!
We Take Customer Service Seriously
We want to make sure that every single one of our customers is completely happy with the work that we do for them. In fact, customer satisfaction is our top priority. Before your new fence is installed, we'll be here to answer questions and provide you with any additional information that you need.
If you're not 100% happy with your new fence installation, we'll work to make it right. We have a long list of happy customers, and if you work with us, we'll make sure to add you to that list.
We'll Give You Great Results - LA's Top Chain Link Fence Company
More than anything else, we want you to love the new fence we install for you. We're experts when it comes to chain link fencing, and we'll make sure that your fence is installed securely. We can show you examples of some of the work that we've done for clients if you'd like to get a clearer picture of what we can do.
When you choose us to install your fence for you, you won't have to worry about problems down the road. We'll make sure that the job is done right. You're going to love your new chain link fence.
The Benefits Of Chain Link Fencing
Installing a fence can increase your home's value and benefit you in a number of ways. There are a few distinct advantages to choosing a chain link fence for your home, such as:
Affordability
This is one of the least expensive types of fencing! If you show interest in getting a fence installation, but you have a limited budget, chain link fencing is one of the most affordable options available. Because this type of fencing can last a long time, it's also a cost-effective option.
Security
This fence is an excellent way to increase your privacy and keep your home secure. If you have children or pets, a fence will also keep them safe when they're playing in your yard. Placing a chain-link fence around your business is also a great way to keep unauthorized people off your property.
Minimal Upkeep
Some types of fencing require a lot of maintenance, but chain link fencing needs little-to-no upkeep. Once your fence has been installed, you won't have to worry about it at all. It's a low-maintenance fencing solution that will last for many years.
If you want to learn more about chain link fencing and why it's a good choice for your home, don't hesitate to give us a call. We'd be happy to answer any questions you might have and give you the information that you need. We're your best choice for professional fence installation services.
Contact Us, Your Local Chain Link Fence Company
For More information about Chain Link Fencing, Call Us Today at (424) 625-8561. Or Fill Out Our Form On This Page!