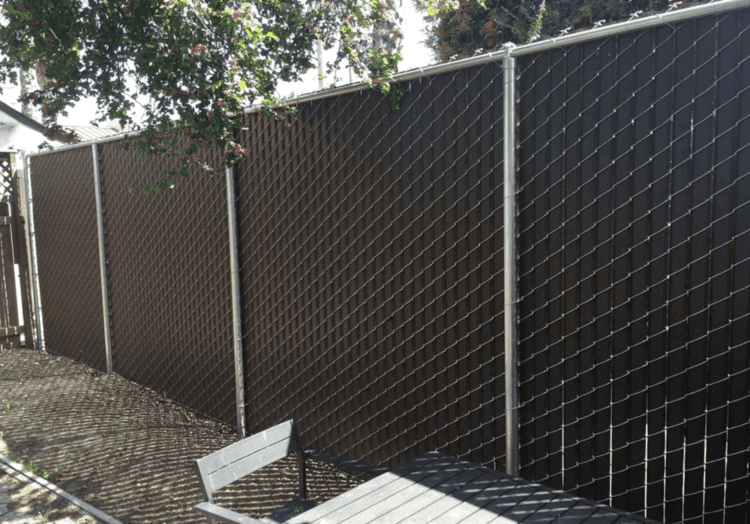 In Santa Monica, the western part of Los Angeles, CA, there are over 90,000 people that call it their home. Living in a beachfront city is certainly an allure for them as well as all there is to see and do in this wonderful part of the country. They love to visit the Santa Monica Looff Hippodrome on the Santa Monica Pier, the Santa Monica Museum of Art, the myriad of restaurants when they are hungry, and the limitless nightlife that is available to them located not far away. It is a wonderful place to live. Als, we just happen to be the top Chain Link Fence Company in Santa Monica!
People will find that housing prices are reasonable and it is a nice place to raise a family. Most people will find a home that is suitable but nothing fancy for at least $1,738,000 (According to Zillow). Of course, if they want to spend a lot more, there will be many more options that they will be able to choose from. People feel relatively safe when they are living there. In order to protect their property, many people decide to get a chain link fence for their homes. This seems to work the best for their needs. In fact, it is becoming more and more popular to see chain link fence on houses in Santa Monica all of the time.
For Chain Link Fence In Santa Monica, CA
As a company in Santa Monica, CA, we offer chain link fence installations that will benefit both residents and business property owners. Our services include:
New Chain Link Fences
A business owner or a resident may need chain link fencing to enclose their property. We are experts at this and we will be there to fulfill their needs. They just need to give us a call and we will be there to take a look at the situation and give them a price quote.
Dog Run Chain Link Fences
When there is a need for a dog run chain link fences, we are experts in the field. People love the work that we do, and so do dogs! Giving your pup the room to run around will make a huge difference in their overall temperament and improve your quality of life.
Parking Lot Chain Link Fences
Making sure that a parking lot is fenced off is important for practicality and safety. We complete parking lot chain link fences in a very short time period. Our team also is equipped to install barbed wire in order to add extra security to your fence.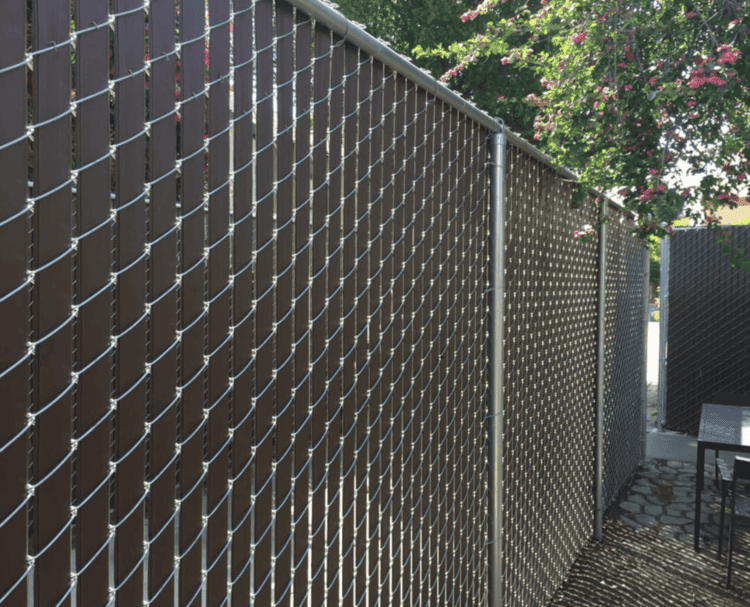 Security Chain Link Fences
Special security chain link fences are also available. Many of our clients request an "anti-climb mesh to their chain link fence. This is 1.25" in diameter to not allow anyone to easily climb or jump over. We want our clients to feel as safe as they possibly can all of the time.
Tennis Court Chain Link Fences
Chain link fencing is awesome for tennis courts. To designate the area of play, we can help our customers with our services when they need us for chain link fences. We have skills in building fencing for public tennis courts as well as private tennis courts.
Basketball Chain Link Fences
We also complete basketball chain link fences for our clients. They just need to specify where their basketball court is and we will handle the rest. We build all of our clients the most reliable and long-lasting sports fence.
Pricing For Our Chain Link Fences Company
Our prices are totally reasonable and people are always satisfied with the terms that we create for their chain link fencing needs. Of course, the price will vary according to the size of the job but our clients are pleased. We give options for financing by using cash, check, and credit cards. Our cordial staff members will discuss other financial options with our customers if they are needed. We want our clients to be satisfied at all times so we work with them in order to accommodate their chain link fencing needs.
Customer Services Is Always Very Good
At our chain link fencing company, our customer services are always very good. We treat our clients with the utmost care and respect. If they ever have any questions at all, we answer them in a complete and thorough way. We are proud of our staff who are all experts at what they do. They are completely able to handle any problems, issues or concerns should the come up and they are handled in a prompt and efficient manner. Our clients really love that we are there for them at all times in order to make sure that they are satisfied with the services that we can offer to them.
More and more people are finding the benefits of hiring us for their chain link fencing needs. Our goals are to keep pleasing our clients now and well into the future. As more clients in Santa Monica, CA tell other people about their great experience with Los Angeles Fence Builders, the more readily people become our customers. We are pleased to be recommended to friends, neighbors, relatives, and coworkers. To get the most reliable and reasonable chain link fences call us today. This is another reason why we look forward to servicing them now and in the future.