If you're in the Los Angeles area, you may have noticed that a growing number of properties are choosing to install cable wire railing. Why is cable wire railing so popular in Los Angeles? There are many answers to this question, but the main reason is that people are drawn to the benefits it offers.
Cable Wire Railing Is Modern And Looks Great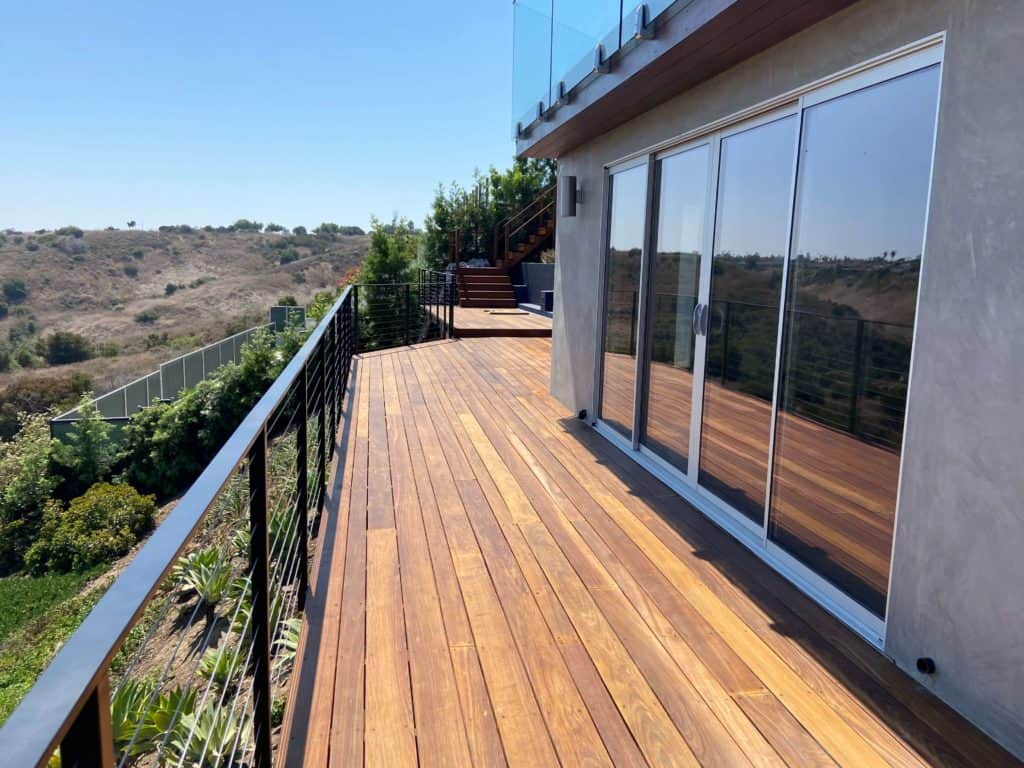 If your property currently looks a little dated, this type of railing is an excellent way to bring it into the present. It has an appealing contemporary appearance that you're sure to enjoy. While it has a very modern design, it can complement many types of buildings, including older properties.
If you look at images of properties that have this railing installed, you'll be able to see just how great it could look. Depending on where the railing is installed, it could even wind up enhancing your overall curb appeal. It has a sleek design that you're sure to fall in love with.
It's Easy To Maintain
Some types of materials that are used for railing are fairly brittle, which means they can break easily. Many materials also require a great deal of upkeep. If you lead a busy life, you may not have time for these kinds of responsibilities. Thankfully, cable railing is a low maintenance solution.
The cables on your railing will be kept sturdily in place via tension. While you may occasionally need to use a wrench to tighten your railing, you won't have to do much more than that. You'll be able to keep your railing looking great without putting in a lot of effort.
Cable Wire Railing Allows You To Enjoy Your Views Of Los Angeles, Ca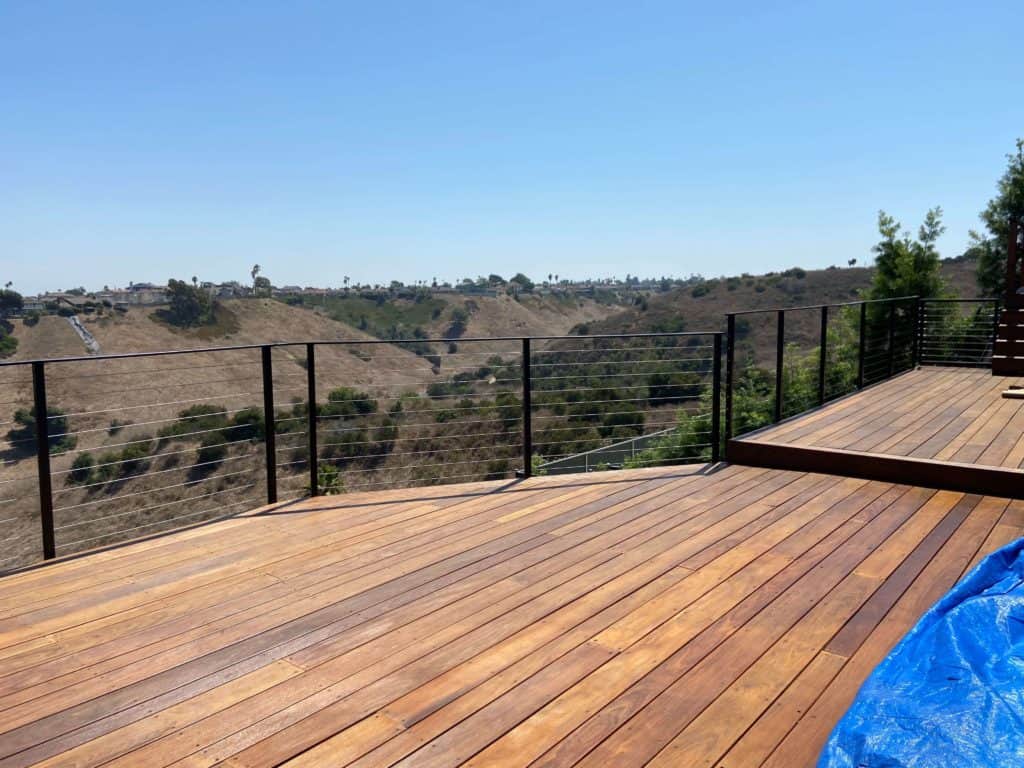 One of the reasons that so many people choose to move to the Los Angeles area are the scenic views. Unfortunately, the wrong type of fencing can block off some of those views, making it harder for you to enjoy them. If you want to be able to appreciate every last inch of your views, this is the solution that you've been searching for.
While this type of railing provides protection, it will never get in the way of your views. This design element is also one of the reasons it complements so many different types of buildings. Because you can easily see through these railings, the design of the property will be able to shine through.
Cable Wire Railing Is Durable And Will Last You A Long Time
Once this railing is installed, you won't have to worry about replacing it for a very long time. It's incredibly resilient and is designed to last. It will hold up well over time, even when it's exposed to the elements. That's why this is an investment that's worth making.
The materials used to make these railings are extremely strong, which means your railing won't be damaged easily. As long as your railing is properly installed, you'll be able to enjoy it for many years to come. That's why you should trust Los Angeles Fence Builders to install your new railing for you.
It Won't Disrupt Birds or Views
If you frequently see birds on your property, you might be worried that a railing will keep them away. Thankfully, cable wire railing is actually eco-friendly. While glass panels can be a safety risk for birds, cable railing won't cause them to be harmed in any way. Birds will be able to fly on your property without risk of injury.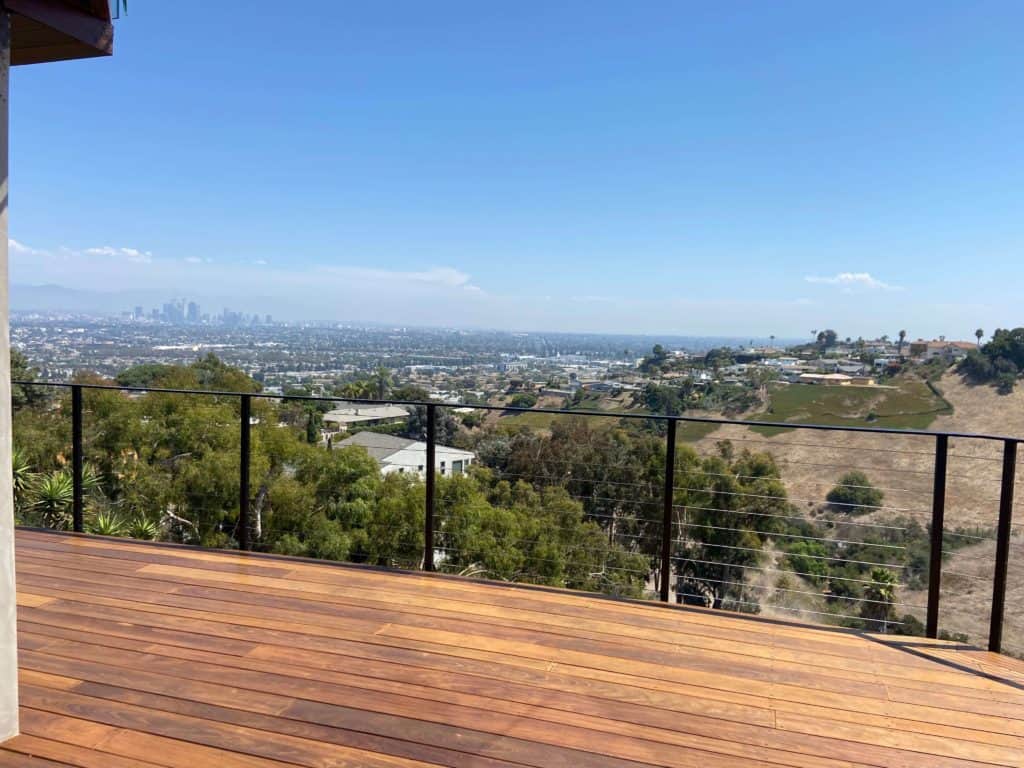 Of course, this railing isn't just a safe option for birds. It's safe for pets and children as well. If you're looking at your options for fencing, and you have some safety concerns, cable railing is something you may want to learn more about. You may find that it's the ideal solution for you.
Cable Wire Railing Adds Value To Your Home Or Business
Because there's a great deal of demand for this type of railing, particularly in the Los Angeles area, installing this railing can increase the value of your investment. You can expect to see a return on your investment if you install a railing like this. In fact, you might be able to earn back what you spent in full.
Beyond that, having a feature like this can make it easier for you to sell your property in the future. If you think that you might want to list your property and some point, these are the kinds of features you're going to want to be looking into. They can make your property far more desirable.
Contact Los Angeles Fence Builders Today!
If you want to enjoy all of the benefits of cable wire railing, please call Los Angeles Fence Builders. Building fences and railings are our specialties. We'd love to install a great-looking cable railing for you. Talk to us today if you'd like to find out more.