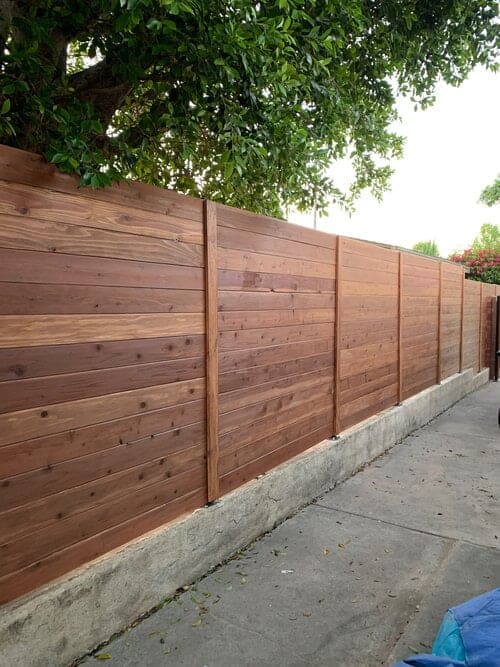 Choosing The Best Fence Builder
Fences are a highly functional part of your property, so when you need a new one, you want to be sure to hire the right contractor. While there may be many around, few will likely meet your level of expectation, so look high and low, until you meet the one that is a complete package, delivering the high-quality, multi-functional fence you need. No matter if you are looking for a wood fence or a chain link fence.
Here's how to know you're on the right track with your fence contractor:
1. The Company Understands Exactly What You Want And Can Deliver
Fences come in all shapes, sizes, colors, and styles and if you're looking for a very particular fence, make sure the company you hire can accommodate your wishes. You might want a certain color to complement or contrast the exterior of your home, or you might need unusual specs due to your landscaping or property lines, but no matter what you want, the fence builder should be capable of delivering it, to a "T".
2. The Fence Builder Respects Your Time
Most especially if your property will be in temporary upheaval while your new fence is being built and installed, you want a company that sticks to a schedule. Discuss the timeline of development with a few different companies, to get an idea of the average time involved for your particular job, then ask for one of them to commit to sticking to that schedule. You don't want your yard, driveway or family left in limbo, for too long.
3. They're Skilled And Experienced
Fences may look like a cinch to build and install, but there's actually a lot of calculating and predicting involved. For example, how will the fence settle over time, based on the conditions of your property and the local climate? Is a particular type of fence better for you, because it's likely to last longer in your yard than other fabrications or designs? Your fence builder should be experienced, but that experience must be backed up by solid, verifiable work history.
Look to their past clients, to see the types of jobs they've completed and how high the level of satisfaction with that job is. Check reviews online or ask for a few references of people who've had fences built and can tell you of their subsequent experience with the company.
4. Customer Service Is Important To Them
No matter the quality and detail involved with the work they do, every company must have a certain level of dedication to basic customer service. Who will get the warranty to you and who will you call if you have questions about it? How are their prices quoted? Is there a number you can call if something happens to your fence sometime down the road? A company is only as good as the one-to-one customer service, so look for an outfit that's dedicated to you, the customer.
5. Is The Fence Price Right?
Even if you're interested in having an elaborate or particularly high-quality fence installed on your property, you're still entitled to a fair price. Especially if you're on a budget and looking for a discount, calling around to ask for a deal should reveal who's really going to work well for you.
Expect great customer service, an appealing price, highly-skilled workers, someone who respects your time and a company that can see beyond your property right now, to the finished fence you envision there. When you find one that ties all these qualities together, you'll know you found the best one for the job.
If you are looking for a fence company in Los Angeles, Ca look no further! Feel free to give us a call or fill out a free estimate form!