4 Easy Steps To Get A Fence Estimate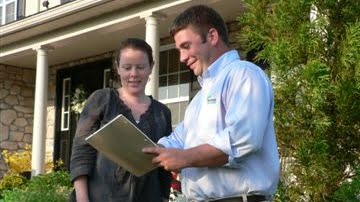 At Los Angeles Fence Builders, we make the estimate process simple and easy. We don't want to overwhelm you with overly complicated industry jargon that only leaves you more confused. We want to answer all your questions and provide you with a clear understanding of your project. Our project leaders have years of experience and can help answer any question from fence layout and landscaping to design and color. We also aim to deliver a fair and affordable price so you don't have to break the bank. To make things easy we've laid out our fence and gate estimate process in 4 easy steps.
Step 1
Fill out one of our online forms (That was easy!) We have them located on our home page as well as our free estimate page. This step is quick and painless. Simply enter in your name, phone number, address and project description and we will reach out to you in less than 24 hours!
Step 2
Scheduling & Receive An Onsite Visit
Once you've filled out an online form, we will contact you to discuss your project in a little more detail and help answer any questions you have about your details or the building process. We then go ahead and schedule an onsite visit to view you project in-person.
Step 3
In-Person Visit!
After Scheduling the visit we will meet at the property to take measurements and see the project in-person. This is the perfect time to ask any specific questions you might have about style, design or areas of concern. We are experts and can help answer any question. Feel free to ask any question, because we love to help educate our clients about the fence building process.
Step 4
The Estimate
After the onsite visit, we take 1-2 days (depending on the complexity of your project) and create and itemized project estimate. This itemized estimate includes detailed descriptions of materials, measurements and labor. Once approved we schedule out the work and build you an amazing fence or gate!

Now that you know how easy the process is, don't be shy. Fill out a free estimate form and get a free in-person consultation along with an itemized estimate.